After posting my belated end of year wrap up, I figured I'd better also look forward to what's ahead in 2017…
I talked about setting goals on New Year's Day and mentioned my big personal goal – running a marathon in under four hours. That goal has actually been in the back of my mind for a few years but 2017 is the year I'm really going to focus on my speed and fitness (and weight) and try to hit that. My wife and I recently worked out which races we're going to take part in this year and it's a fairly long list, but a lot of them will be used as training runs for my main goal of that sub-four hour marathon. Time will tell whether it will pan out but I'm looking forward to trying. I'll probably make the odd post here about my progress for those who are interested in how a moderately unfit, middle aged guy prepares for a marathon.
I also mentioned my eight book publishing schedule. That's pretty aggressive, even though I have a couple of the books complete and two more in draft form.
I've laid out the schedule for the first half of the year and this is what it looks like:
The Girl in the Machine – Mid-February
The Bone Boy – Mid-March
Zombie Book 0 – Mid-April
Zombie Book 1 – Mid-April
Zombie Book 2 – Mid-May
Zombie Book 3 – Mid June
That list is definitely subject to change but that's what's booked in with my editor. Fingers crossed I can keep up the momentum. Oh, and the Zombie Books are not really called Zombie Book.
I'll also be releasing a box set of all three Leah King books but I'm not counting that toward the eight.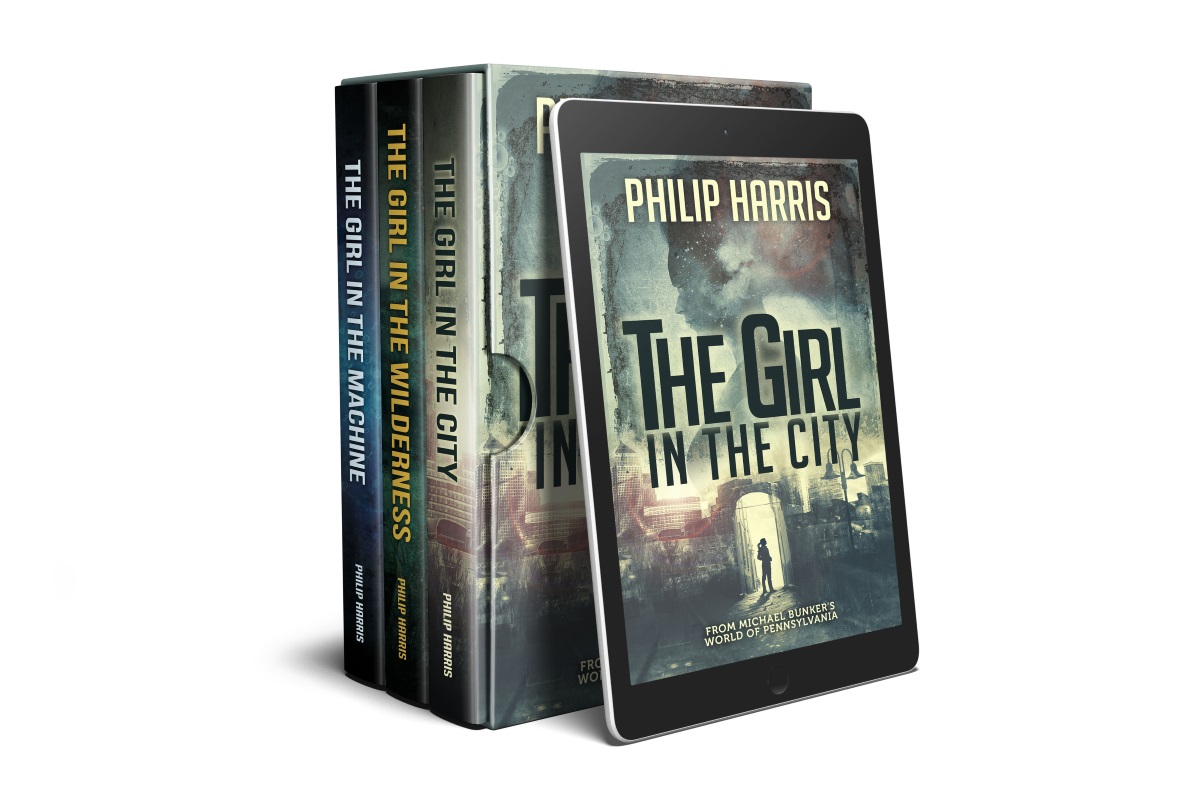 There're two more full length novels on my list, but I'm keeping those under wraps for now. Mainly because I've got a shiny new idea that might take precedence over the titles I have planned at the moment.
If you've reviewed my books in the past and would like to get those new releases completely free, I have a few slots available on my review team.
Click here and fill out the survey to get started
As well as my own publications, I'm also hoping to get some more short stories published.
Right now, I've got two coming out – Sitala in UnCommon Minds and Glitch Mitchell and the Island of Terror in a very cool dinosaur themed anthology. There's a third that may well be out next month but I'm holding off talking about that until I know for sure the editor didn't hate it.
I'll also be submitting at least one story a month to other markets. Fingers crossed some of those will get accepted too.
And I'll be writing, hopefully lots. I'll be aiming to continue my daily writing streak with a goal of breaking 300,000 words total and getting my daily word count closer to 1,000 words.
That's pretty much it for my goals (beyond a vague "be a better human being" goal of course). Everything is subject to change, even the bits that are written in stone.
I'd just like to take this opportunity to thank everyone who's come along with me on my publishing journey so far. I'm very fortunate that I'm in a position to get what I write out into the world. It's been over twenty years since I first had a story published but the thrill of seeing my words in print and knowing that there are people out there reading and enjoying my work never gets old.
Thank you.
Sign up for my newsletter and get four free ebooks. CLICK HERE to get started.
[Looking Forward, 2017 by Philip Harris first appeared on Solitary Mindset on 10th January 2017]