Looking for some fresh zombie action? Fan of serial killers (fictional or otherwise)? Read the first two Serial Killer Z books? Then I've got great news for you. The third book in my new series, Serial Killer Z: Shadows, is out now on Amazon Kindle.
For a limited time, all of the Serial Killer Z books are discounted to 99c/99p or the equivalent in your country.
Save yourself a few by picking them up now. Also for a limited time, I'm giving away the prequel to the series, Serial Killer Z: Infection. To get your copy, just sign up to my mailing list by clicking here.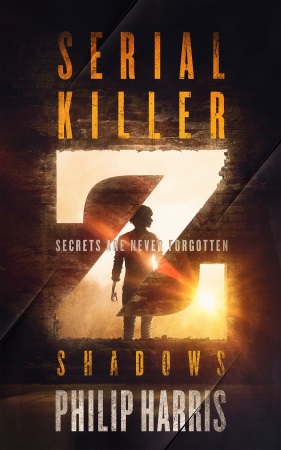 Secrets are never forgotten
Marcus Black is a killer. He hides behind a mask of humanity, preying on the living and the dead to feed the shadow that lives within him. When the outbreak began he fled to the mountains, but someone out there knows his true identity, and they've summoned him back to the city. Now the shadow is missing, and without it, he's lost.
Returning home, Marcus finds the city has changed. The military run brutal work camps while the rich throw parties. Contact with the rest of the world has been lost, and there are rumors of swarms of the dead laying waste to nearby cities.
When Marcus meets Cali Hart, a colleague from his former life, she eagerly draws him deeper into this bizarre new world and offers him a way to reawaken the shadow. Desperate to get back to his old life, Marcus is drawn to the idea, but should he trust Cali? Or is her own shadow more dangerous than his?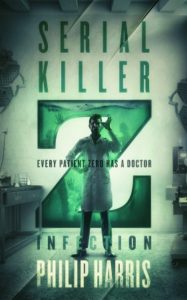 CLICK HERE TO GET YOUR FREE COPY OF INFECTION
[
Out Now – Serial Killer Z: Sanctuary
by Philip Harris first appeared on Solitary Mindset on 1st December 2017]