It's launch day!
Serial Killer Z Book 2, better known as Serial Killer Z: Sanctuary is available now on Amazon Kindle.
Sanctuary kicks off a couple of weeks after the end of the events in Serial Killer Z. Marcus has found a new home and is back to his zombie-killing ways. Unfortunately for him, the outside world has a habit of intruding on the lives of serial killers who just want to live a nice, quiet, bloody life.
For a limited time, you can get Serial Killer Z: Sanctuary for 99c/99p or the equivalent in your country. Save yourself a couple of bucks by picking it up now. Also for a limited time, I'm giving away the prequel to the series, Serial Killer Z: Infection. To get your copy, just sign up to my mailing list by clicking here.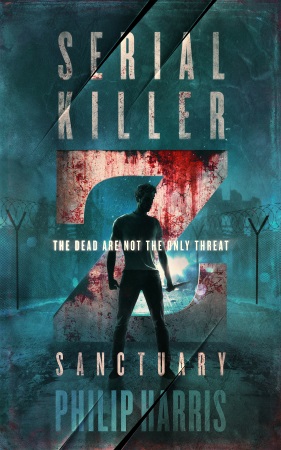 The dead are not the only threat.
After being forced to leave the safety of Camp Redfern, serial killer, Marcus Black, has found himself a new home. Hidden in a cave deep in the mountains, he's free to unleash his true self and hunt the dead that infest the world.
When a chance encounter with a group of scavengers turns violent, Marcus flees to a nearby town. Sanctuary is a safe haven for those lucky enough to survive the swarms of zombies that roam the landscape, but the cracks are beginning to show. 
As life in Sanctuary unravels, Marcus is caught between two factions vying for control in a cold war that threatens to spill over into violence at any moment. Forced to take sides, and with tensions rising, Marcus must decide which is more important – revenge or freedom.
The next book in the series, Shadows, is done and it's currently working its way through the publication process. I haven't pinned down the release date just yet, but I'm aiming to have it out before the end of November. Then I'll be lining up the launch of a couple of short stories, and a short story collection. And then I'll be getting some sleep.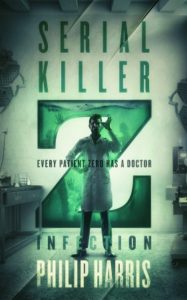 CLICK HERE TO GET YOUR FREE COPY OF INFECTION
[
Out Now – Serial Killer Z: Sanctuary
by Philip Harris first appeared on Solitary Mindset on 2nd November 2017]