It's been a long time coming but I'm finally ready to announce my new horror series – Serial Killer Z.
I've always had a soft spot for zombies. Return of the Living Dead is one of my favorite movies, and The Walking Dead is one of the few TV shows on my "must see" list. But other than a couple of very short stories, I'd always shied away from writing about them. Zombies are extraordinarily popular, but it's hard to bring something new to the genre without losing the elements that make zombies so much fun.
Even when the idea of throwing a serial killer into the zombie apocalypse came to me (in the gym of all places), I resisted. But the idea just wouldn't let go. Pretty quickly that basic premise had grown into a series of books and, eventually, I gave in. I'm glad I did. It turns out writing about a serial killer and zombies is a lot of fun. I'm four books into the series so far, and I'm really enjoying putting my serial killer through hell.
Of course, writing a book is only the first step in the journey to publication. It's been three and a half years since I started writing about Marcus Black and the living dead, and the first book, Serial Killer Z, had a long and tumultuous birth involving multiple editors, fraud, and various other unsavoury twists and turns. If we ever meet, buy me a drink and I'll tell you all about it.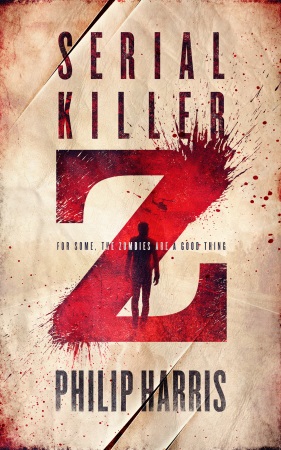 The man who calls himself Marcus Black was a killer. He stalked the city, hunting those he deemed guilty and executing them for their imagined crimes. Now he's just trying to survive in a zombie infested world.
With the dead a constant threat, Marcus is forced to suppress his true self and fight against the shadow that lives inside him. Losing that fight will leave him exposed and could cost him his life.
When he discovers an abandoned camp deep in the forest Marcus believes he's finally found a home. A place where he can once again unleash the shadow. Isolated. Quiet. Safe. It's perfect. Until the outside world intrudes and Marcus finds himself caught between the living and the dead.
Hiding behind a veneer of humanity, Marcus struggles to find a way to get rid of the new arrivals. But as his mask begins to slip, he discovers that he may not be the only one with a deadly secret.
Dexter meets The Walking Dead in this gripping new horror series. Get Serial Killer Z today and face the dead.
Serial Killer Z, launches at the beginning of October but you can get a head start on Marcus Black's story. I'm giving away a free prequel novella that tells the story of how the zombie apocalypse started, and Marcus' part in it. It's called Serial Killer Z : Infection, and all you need to do to get it is sign up for my newsletter here.
As well as the prequel, you'll get four other free books, plus a copy of my new short story collection when it's released later this year. If you're already on my mailing list, check your inbox because I've already sent you a copy of Infection.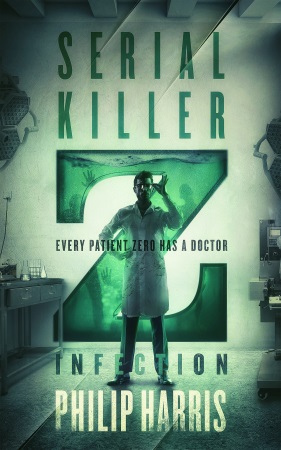 CLICK HERE TO GET YOUR FREE COPY OF INFECTION
[
Of Serial Killers and Zombies 
by Philip Harris first appeared on Solitary Mindset on 5th September 2017]