About eighteen months ago I released my science fiction novella, The Girl in the City, and it's almost time for the sequel to join it on the virtual bookshelves.
I hadn't planned on making The Girl in the City the first in a series. It's a standalone story with no real loose ends (beyond wondering what happens next in the characters' lives), but I kept coming back to Leah's story and readers seemed to have an appetite for more, so towards the end of last year I decided to write two more novellas. As usual, that idea went out of the window pretty quickly and the sequels quickly turned into full length novels which means I'm spending a lot longer on them than I'd planned. C'est la vie.
The second book, The Girl in the Wilderness, will officially be available exclusively on Kindle on October 4th but it's actually available for pre-order right now.  The Girl in the Wilderness will be selling at an introductory price of 99c for a while until it gets its sales-legs and then it will go up to the normal price of $2.99.
To celebrate the launch, I'll also be giving away The Girl in the City from October 4th to October 8th. So, if you haven't bought that one yet, you can wait a week a get it for nothing.
The third book in the Leah King Trilogy, The Girl in the Machine, wraps up the series and will follow later this year/early next year. It certainly won't be another eighteen months!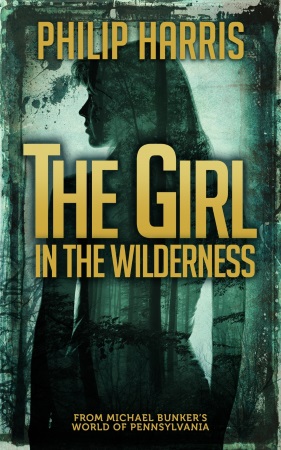 Sign up for my newsletter and get a year of stories, completely free. CLICK HERE to get started.
[Coming Soon – The Girl in the Wilderness by Philip Harris first appeared on Solitary Mindset on 29th September 2016]