About a year ago, I discovered Michael Bunker's Amish science fiction series – Pennsylvania. The story really intrigued me, and I blasted through all five books and really enjoyed it. I thought that was the end of it but my muse, Ethel, had other ideas.
She started sowing the seeds of a story in the darker recesses of my subconscious. Just a title and an image at first, a scene from the life of a young girl living in the city from Michael's book. That image, and the story behind it, stuck with me. It grew bigger and more detailed. More scenes materialised and the girl got a name – Leah.
With some encouragement from Michael Bunker himself, I eventually gave in and decided to write the story. It quickly took on a life of its own and became a novella, gaining a fantastic Jason Gurley cover and interior art by Ben Adams along the way.
Now, finally, The Girl in the City is available from Amazon for the low low price of 99c/99p (US UK Canada).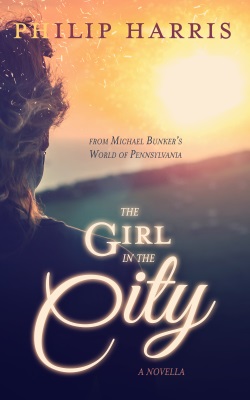 Here's the description…
With the oppressive Transport Authority controlling every aspect of their existence, Leah and her father do what they can to carve a good life for themselves. Leah spends her nights scavenging in the rural zone around the City, risking capture by the Wild Ones as she hunts for salvage her father can trade for food and other essentials.
But when Leah takes a bag of salvage from a dying stranger, she and her father are drawn into the world of Transport and its war against the terrorist organization, TRACE.
A war that could cost them their lives.
The Girl in the City is a standalone novella and is approximately 60 pages long. You don't need to have read Pennsylvania to enjoy it, but you should anyway.
It's available from Amazon for 99c/99p/the lowest price I can set on the other stores.
US    UK   Canada    Germany   France   Italy   Spain
Japan   Mexico   Brazil    India   Australia   Netherlands
Pre-orders for the book went well, and early reviews have been excellent, including this comment from Chris Pourteau, author Gettysburg (the first piece of Pennsylvania fan fiction), Susquehanna and the suspense novel, Shadows Burned In.
[perfect_quotes id="5486″]
I'm a big fan of Chris' work, so that's pretty cool.
I'm really proud of how The Girl in the City turned out, and I hope you'll pick it up.
If you do, I'd love to hear what you think of it. Just comment here or get in touch via my contact form or newsletter.
[Out Now – The Girl in the City by Philip Harris first appeared on Solitary Mindset on 2nd February 2015]