According to Goodreads, I read 38 books last year (some of which are short stories):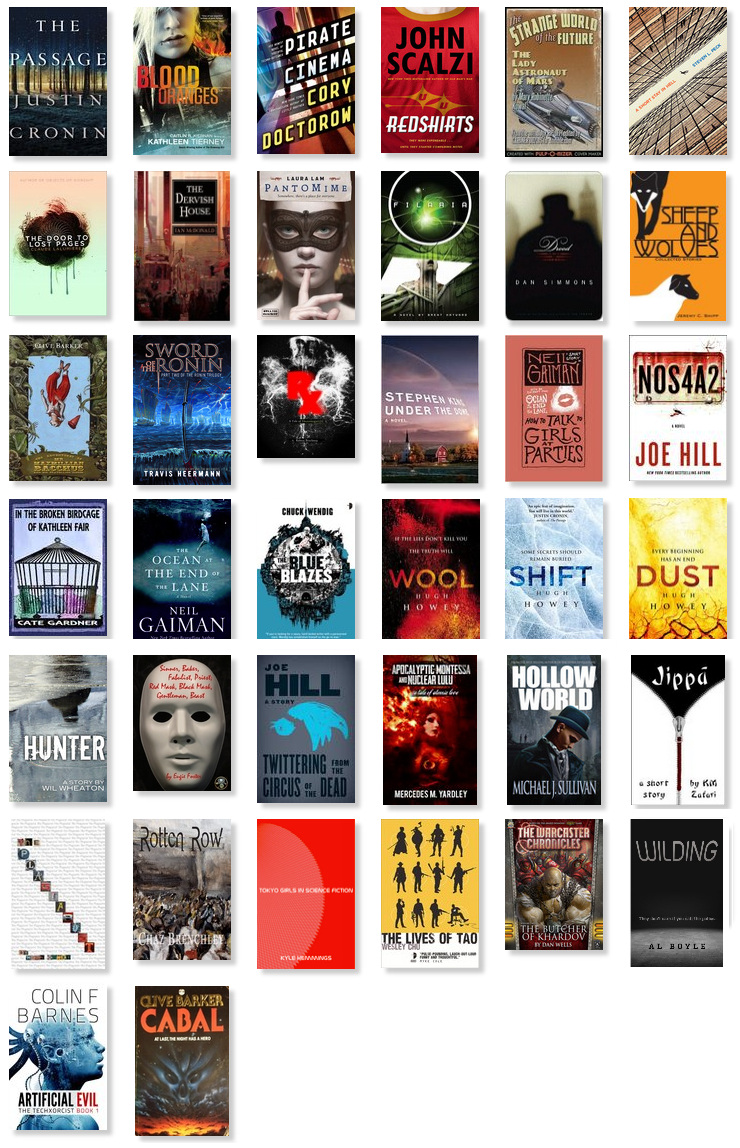 That could easily be the largest number of books I've read in a year since I was a kid sitting in bed on a Saturday morning devouring Dr Who novelizations. Most of them (all but five I think) were ebooks and I've got a suspicion that's part of the reason I've increased the amount of reading I do. I've always been addicted to buying books but the added convenience of having literally hundreds of books at my fingertips has reignited my passion for actually reading them as well. My increased focus on writing and a desire to read more to support that also helped.
There were a lot of good books in there, only a couple I didn't enjoy, but my top five reads are (in roughly the order I read them):
Favourite of the bunch would have to be The Dervish House by Ian McDonald – earlier in the year I called it a "a dizzying mix of Istanbul, terrorist attacks, ancient artifacts, high finance and a boy detective, all wrapped up in a crispy nanotechnology shell". I stand by that and I may well it read again.
2013 was also the year I started listening to audiobooks – mostly to accompany me on runs because I've run out of Writing Excuses podcasts to listen to.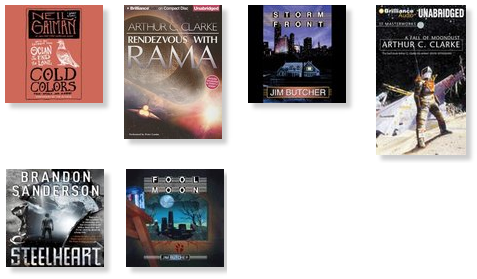 I enjoyed listening to Rendezvous with Rama and A Fall of Moondust (both of which I'd read a long time ago) but I really got hooked once I hit Brandon Sanderson's Steelheart and Jim Butcher's Harry Dresden novels (Storm Front and Fool Moon are the first two). Fast paced and fun, they're a perfect accompaniment to my long runs and sessions in the gym. I'm injured at the moment so I haven't been running and I find myself missing my time with Harry and company.
So, 44 books in total. I'm hoping to beat that this year and I'm off to a good start, at least as far as quality goes. I'm listening to the third Harry Dresden book – Grave Peril – and reading Lauren Buekes' The Shining Girls which is shaping up to be every bit as good as Zoo City.
[
A Year in Books – 2013
by Philip Harris first appeared on
Solitary Mindset
on 10th January 2014]