At some point this blog will stop being about events I've attended. But not today.
I got into Goth music by accident in my late teens and it quickly became the soundtrack to my life and although I have somewhat more varied tastes these days, Goth is still where my heart is.
Bauhaus –  one of the first British goth bands – were a key part of that soundtrack and although they split up years ago, I've been lucky enough to see them on a couple of reunion tours and still listen to their music. So, when I heard that Bauhaus lead singer, Peter Murphy was coming to town, along with LA based She Wants Revenge I had to go.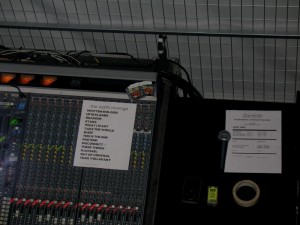 She Wants Revenge set list
The evening was actually a double headliner show with 
She Wants Revenge
 also playing pretty much a full set. I've seen them in Vancouver before and liked them enough to buy both their albums. They've got a bit of a British Goth feel to them that appeals to me and I'm obviously not alone – they had a lot of very vocal fans in the audience last night and it was a great start to the evening. They mixed in some new stuff with their more well known songs and I picked up a "B-Sides and Rarities" album to add to my collection.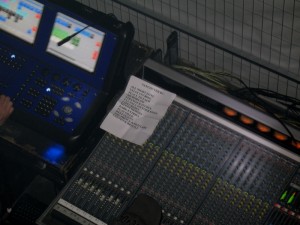 Peter Murphy set list
Although I first discovered Peter Murphy as the lead singer in Bauhaus, he also has some great solo albums and he played a mix of songs from both – even managing to squeeze in a few lines from Bauhaus' first single and their most famous song –
Bela Lugosi's Dead
.
Peter has a pretty distinctive style and voice and although it's been over thirty years(!) since he took to the stage with Bauhaus, he's still great to see live, particularly in a small venue.
So, another great evening in Vancouver, and another day without writing. I did finish Remains of the Dead
on Thursday night though but I'll come back to that another time.