I'm very pleased to announce that my light-hearted apocalypse story, This is Not the Apocalypse You're Looking For is now available in B-Cubed Press' Alternative Apocalypse.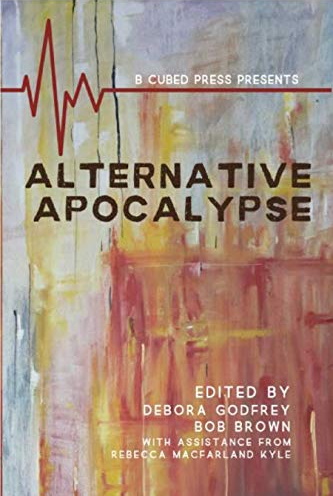 How will the world end?
With aliens or angels? Or a ground hog?
Bleak despair? Martial fervor? Or a belly laugh?
Whatever the Apocalypse. It will be borne by people and their families and their dogs and most of all, it will challange their notions of themselves.
The best selling "Alternative" series continues with the unique look at the Apocalypse, brought to you in the sometimes serious, sometimes funny, but always quality you've come to expect from B Cubed Press.
There are a bunch of great authors in this collection, including Mike Resnik, Christine Lucas and blogger Jim Wright's first piece of short fiction. It's an honour to appear alongside them.
Alternative Apocalypse is available in ebook and print now with an audiobook coming out next year.
[
Out Now – This is Not the Apocalypse You're Looking For
by Philip Harris first appeared on Solitary Mindset on 29 July 2019]