Yesterday morning, I heard the news that Audible have opened up their ACX service to Canada and Ireland.  Basically, ACX is a service that allows anyone to produce and sell audiobooks through Audible (and elsewhere) – which means I can finally produce audio versions of my books. I think Glitch Mitchell and the Unseen Planet in particular would make a perfect audio book. I'll be starting with The Girl in the City though because it's shorter so there's less risk.
I've got no idea how long it will take me, even finding the right narrator is going to take a few weeks so it will be a while before I'm announcing anything formally, but I'm a big fan of audiobooks so it's very exciting to finally be able to produce some of my own.
Thanks to Robert Chazz Chute for posting about the Canadian ACX launch.
Don't forget I'll be sending my short story collection to all of my newsletter subscribers once it's complete so if you sign up now, you'll get four free ebooks, plus the new collection later this year. CLICK HERE to get started.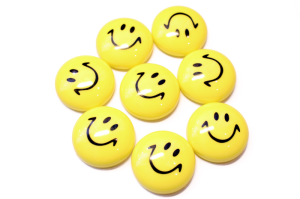 [Coming Soon on Audio… by Philip Harris first appeared on Solitary Mindset on 3rd June 2017]