It's 4pm on Saturday afternoon here in Vancouver and I've just wrapped up the second draft of The Girl in the Machine which now sits at 67,671 words.
After working through the notes I made on the print out of the first draft, I pulled out a few broken chapters, simplified some sections and general fixed a bunch of big picture issues. There's still some smaller things that need fixing, some foreshadowing that needs to go in and lots of crafting of individual sentences but the heavy lifting is done. It took me a while longer than I'd hoped and this will be going to my editor later than I'd planned but it's more important it's a good story. And I think it will be.
Tomorrow I scroll back to page one and start the third draft. In the meantime, here's a rainbow.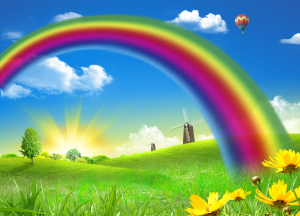 Sign up for my newsletter and get four free ebooks. CLICK HERE to get started.
[A Drafty Machine by Philip Harris first appeared on Solitary Mindset on 19th November 2016]