I'm just dragging myself back to the real world after my trip to the Horror Writers Retreat at the Stanley Hotel in Colorado and I'll be posting some thoughts tomorrow but in the meantime, I have a few free books to give away.
My next story, Phantom Pain, will be appearing in the anthology – UnCommon Bodies and I have a few advance copies of the ebook to give away in return for a review.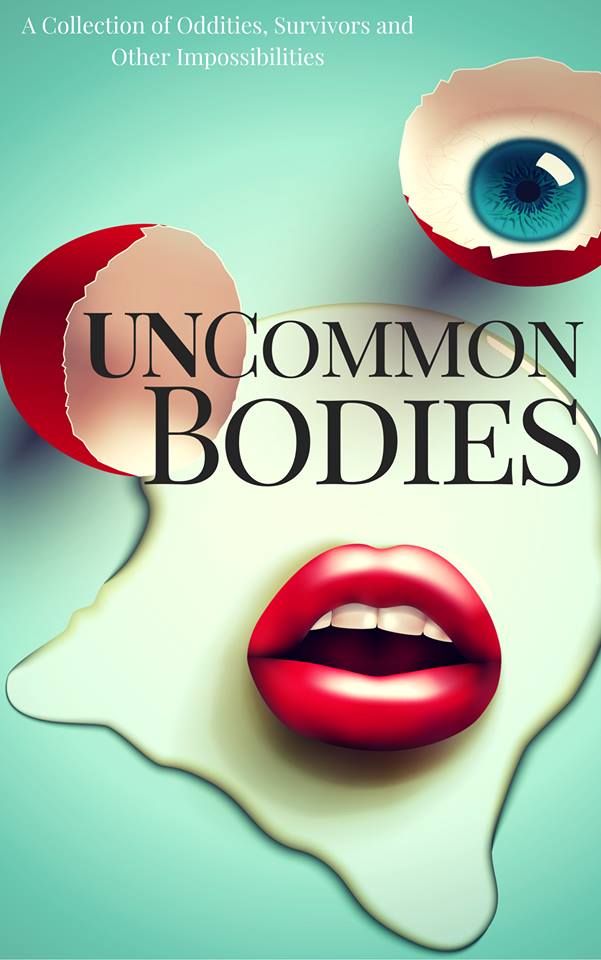 Here's the description from the publisher:
Step right up to the modern freakshow — We have mermaids, monsters, and more. You won't be disappointed, but you may not get out alive.
UnCommon Bodies presents a collection of 21 beautifully irreverent stories which blend the surreal and the mundane. Together, the authors explore the lives of the odd, the unbelievable, and the impossible. Imagine a world where magic exists, where the physical form has the power to heal or repulse, where a deal with the devil means losing so much more than your soul.
Includes
Phantom Pain by Philip Harris
The Zealot by Chris Godsoe
Undead Cyborg Girl by Kim Wells
Made for This by Sessha Batto
Rudy and Deidre by Robb Grindstaff
Skin by Brent Meske
The Well-Rounded Head by Sally Basmajian
Mermaids by Robert Pope
All the Devils by Keira Michelle Telford
Scars: The First Session by Jordanne Fuller
We is We by Michael Harris Cohen
Poetry by Deanne Charlton
Reserved by SM Johnson
Ruby by Bob Williams
Daedalus' Daughter by PK Tyler
Don't Touch Me by Bey Deckard
In Her Image by Vasil Tuchkov
UnTamed by Laxmi Hariharan
Untitled by Daniel Smith
Saltwater Assassin by Samantha Warren
Unbreakable Heart by Rebecca Poole
This is a really great collection and I'm very pleased to be appearing alongside so many great stories.
The ebook will be released on November 24th but if you'd like to get a copy earlier, just get in touch through my contact page. All we ask in return is that you review the book on Amazon on or close to the release.
You can find out more about my upcoming releases, and get four FREE books by signing up for my newsletter here.
[
Get a Free Copy of UnCommon Bodies
by Philip Harris first appeared on
Solitary Mindset
on 31st October 2015]