It's been a hectic few weeks since the launch of Glitch Mitchell and the Unseen Planet. My time's been split between promoting the book, a busy period at my day job, renovations on our new apartment, a birthday (mine), and trying to get back to running after an extended period recovering from a niggling injury I've had for years. Time has been hurtling past at an alarming rate.
I'm managing to write though – my streak is still going strong (839 days so far) and I've got several projects on the go at the moment.
The bulk of my time has been spent on my zombie novel and it's going extremely well. I've also been working with a very talented cover designer on a cover. I'm really pleased with how it's turned out and it's inspiring me to push even harder to make the book the best it can be. I'm aiming to release it early 2016, editors permitting.
The edits on my Apocalypse Weird novel, Siren's Call, came in this week and I'll be working on those today. Not sure on the release date for that yet.
And finally, I have a new short story coming out in a very cool anthology called UnCommon Bodies. My story is called Phantom Pain and it's an atmospheric little piece that's one of my favourite short stories I've written so I'm really pleased it found a home in Pavarti K Tyler's anthology.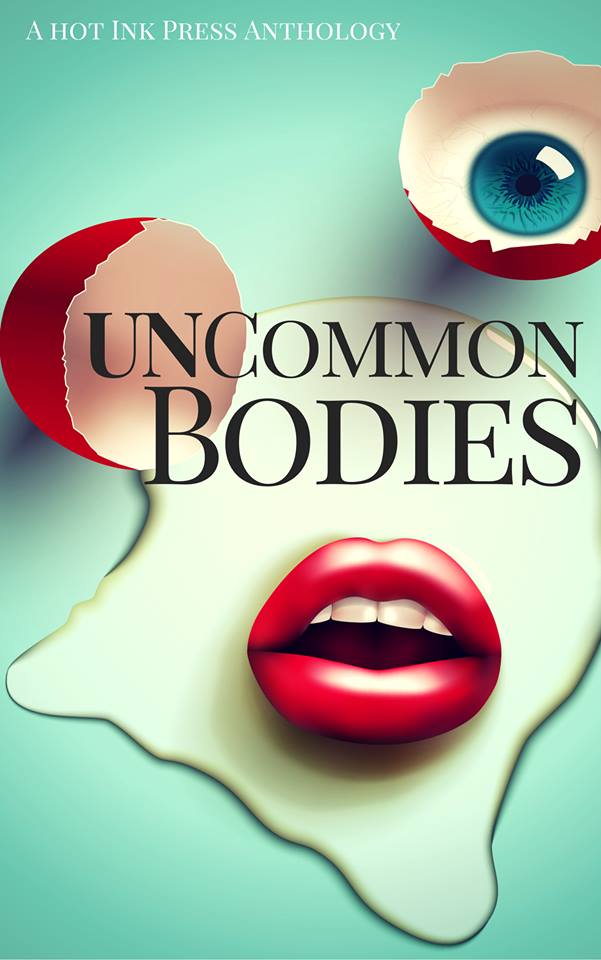 Step right up to the modern freakshow — We have mermaids, monsters, and more. You won't be disappointed, but you may not get out alive.
UnCommon Bodies presents a collection of 21 beautifully irreverent stories which blend the surreal and the mundane. Together, the authors explore the lives of the odd, the unbelievable, and the impossible. Imagine a world where magic exists, where the physical form has the power to heal or repulse, where a deal with the devil means losing so much more than your soul.
UnCommon Bodies will be released on November 24th but in the meantime I'm going to have a few Advance Reader Copies to give away. All we ask in return is that you post a review of the book on or close to launch day. If you'd like a copy, you can get in touch via my contact page.
Apart from all that, I have a couple of more books vying for my attention. I've been outlining and brainstorming and just generally wishing there were more writing hours in the day. There will be next week – at least for a few days – I'm heading back to the Stanley Hotel for the second year of the Stanley Hotel Horror Writers Retreat. Last year was great fun and I'm looking forward to catching up with the people I met there and making some new friends. There might even be some writing.
You can find out more about my upcoming releases, and get four FREE books by signing up for my newsletter here.
[
Amidst the Settling Dust
by Philip Harris first appeared on
Solitary Mindset
on 17th October 2015]