It's been a while since I mentioned running here so I thought I'd rectify that.
As of today, there's two weeks to go before my next race – the Beat the Blerch Marathon in Carnation, Washington.
This race is pretty unique in that it's being organised by Matthew Inman, the artist behind The Oatmeal site. It turns out he is a pretty serious runner and after the success of this comic decided to stage his own race.
It sold out in about 20 minutes and although I managed to get an entry, my wife didn't. But, as she's injured, she wouldn't have been able to race anyway. Instead, she'll be my pit crew. The event was so popular that Inman added another set of races on the Saturday. Hopefully, that will go well and set things up for the Sunday when I'm racing.
The race has a bit of an Oatmeal twist to it (as well as some fantastic merchandise). Every race has "aid stations" along the course, usually every mile or two. The stations provide water and nutrition to runners to help them get through the race. Usually, races have specialist gels and drinks and the Blerch races do too. There will also be Nutella sandwiches. And birthday cake. Not your usual race nutrition but it should make for an…interesting experience.
Carnation is pretty small and doesn't seem to have much accommodation so we'll be staying in Seattle and getting a cab on race day. It's quite a long way so I'm not entirely sure how well that will work, or how we'll get back, but I expect we'll sort something out.
Preparation has been going very well although I did screw up the dates on my training spreadsheet. Luckily, I noticed before I got to the taper – the point when weekly mileage drops off so that my body can recover ready for the race. As it was, I'd have been running 32km the weekend before the race which would have been bad. Very bad.
I have been nursing a slight injury, remnants of the one that stopped me running the Bahamas Marathon earlier this year, but it hasn't stopped me upping my distances a little bit so I'm pretty happy with my fitness. We'll see whether that holds true on race day. I did go for a massage on Thursday just to ease the muscles in my calves and it definitely made a difference. Not a comfortable experience though.
I'm hoping for a better and faster race than this year's BMO Marathon which was tough and saw me missing a new PB by 4 seconds, but the course is basically uphill for the first half which could be tough.
Still, I'm as prepared as I can be and I think my fitness has improved. Time will tell whether that's really the case.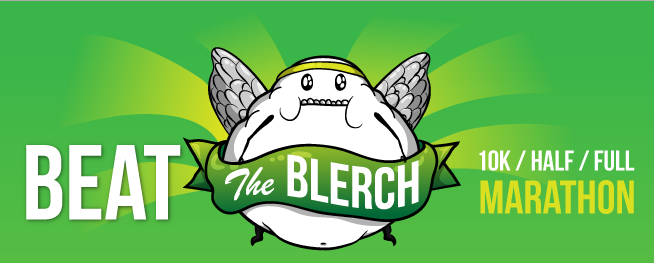 [
14 Days to Go
 by Philip Harris first appeared on 
Solitary Mindset
 on 7th September 2014]