To celebrate the launch of Serial Killer Z, I've got a bit of a zombie theme going on for this month and I've lined up a series of interviews with a few zombie authors. Today, I'm talking to Grivante, author of The Zee Brothers series.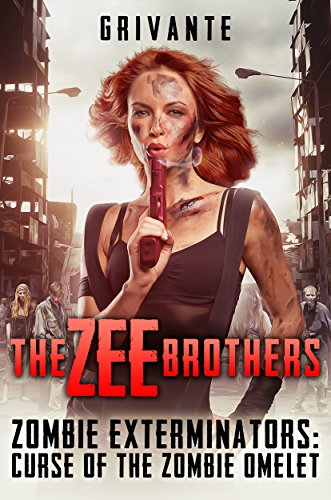 Hi Grivante, tell us about your zombie book…
My series is The Zee Brothers: Zombie Exterminators, two brothers trying to keep the zombie apocalypse at bay, one job at a time. Get book 1 at https://www.amazon.com/dp/B013Z3K06W/ or the new boxed set including books 1 & 2 and a bonus story at https://www.amazon.com/dp/B074ZVXY5X/
Why do you write about zombies?
I've loved them since I was a kid and got hooked on the original Dawn of the Dead movie and the Deadworld series of comic books.
What would be the most deadly non-human zombie?
This could go one of two ways. Something big and powerful like a Zombear or minuscule like Zom-Ants or other tiny insect. We wouldn't be able to stay away from them and would have to leave the planet in sterile spaceships to escape them.
What's your favourite zombie videogame?
Resident Evil 4 and pretty much any COD Zombies game.
Do you prefer fast or slow zombies, and why?
Slow. Partly because that's what I grew up with and I hate change dammit, lol! And partly because if zombies were fast the story would be over on page 2. We wouldn't survive, they would destroy us, it's that simple.
Favourite zombie book, movie, TV show, or comic?
The Deadworld Comic by Vince Locke was amazing as a kid. It was one of my first real dives into horror and I loved it.
What was the first zombie book/movie that you fell in love with?
The original Dawn of the Dead was my first exposure to zombies and I loved it.
Where in the world would you go if there was a zombie outbreak and why?
I wouldn't leave home. I live in the woods, sparsely populated, heavily armed, ready to go!
Who is your favourite indie zombie author and which of their books should I read?
Check out V. Lioudis's Aftershock Series, R.L. Blalock's Death & Decay Series and David Simpson's Zombie Road Series! Great books, vastly different and all with lots of zombies!
Which of your books do you recommend readers start with?
Start with Curse of the Zombie Omelet for a fun read or with the Zombie Exterminators short story included in the Undead Worlds anthology.
Where can readers find you online?
Facebook
https://www.facebook.com/thezombieexterminators/
https://www.facebook.com/grivante/
Twitter – https://twitter.com/grivante
Goodreads Author Profile – https://www.goodreads.com/author/show/14223262.Grivante
Amazon Profile – http://www.amazon.com/Grivante/e/B013PDYUM2/
Author.to/Grivante
Bookbub – https://www.bookbub.com/authors/grivante
Reanimated Writers Authors & Fans Group – https://www.facebook.com/groups/1262527697156658/
Websites
http://www.thezeebrothers.com
http://www.grivantepress.com
http://www.reanimatedwriters.com
About Grivante
Grivante writes sci-fi, fantasy, horror and post apocalyptic fiction. His writing style is most often referred to as Gonzo, Bizarro or just plain weird.
He is best known for his Zee Brothers: Zombie Exterminator series, a comedic horror series that both celebrates and pokes fun at everything that makes zombie pop culture cool.
His publishing company Grivante Press focuses on publishing page-turning speculative fiction.
He loves things like George Romeros Of The Dead movies and Robert Kirkman's The Walking Dead and feels there are tons of authors telling those types of stories well. He'll leave that type of story telling to them and keep focused on the weird gonzo-action filled tales he likes to write and his readers like to read!
I'm one of a whole bunch of authors taking part in an October Frights themed blog hop at the moment.
Click on the image for links to the other authors taking part.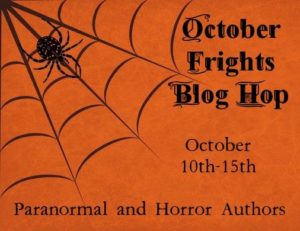 [
Zombie Q&A: Grivante
by Philip Harris first appeared on Solitary Mindset on 15th October 2017]