Wow, it's almost the middle of October and I haven't posted an update. I'm going to blame the fact I was at a writing retreat in Colorado at the end of September. And my book release, yes, that too.
The Colorado trip was excellent. Great company, some drinking, good food, good conversation and a big chunk of writing.
And this guy: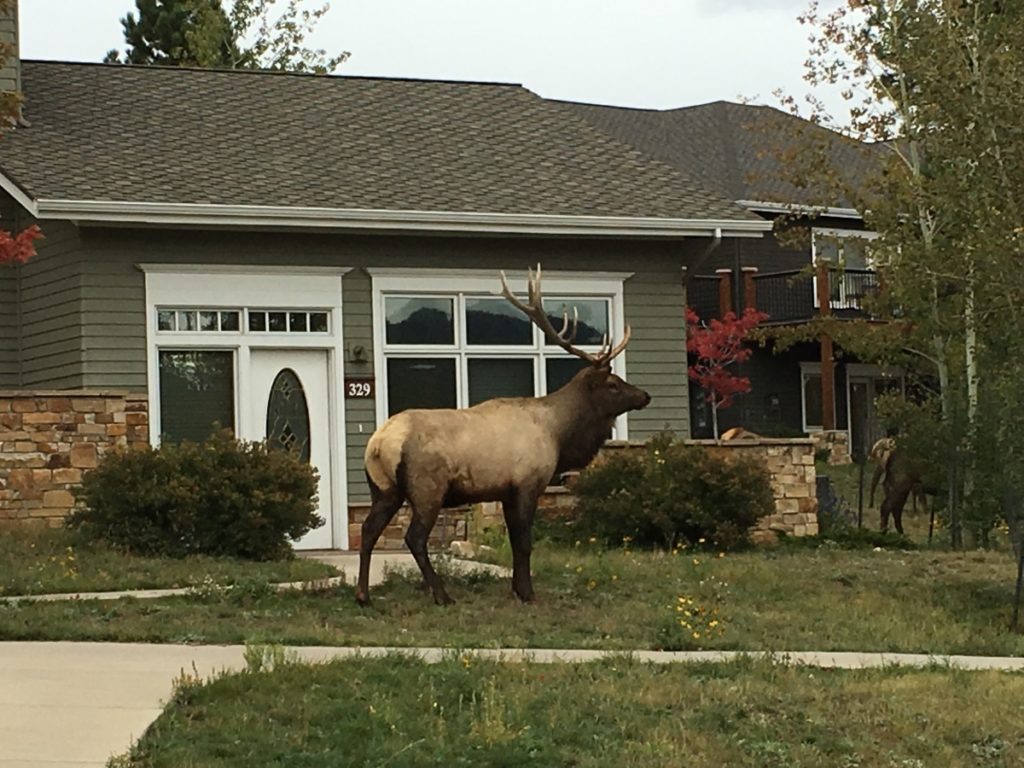 Apart from the writing retreat, it was a pretty light month – 12,412 words in total. Most of my time was spent revising the third zombie book. It's now going through a second pass with my editor and should be wrapped up pretty quickly.
Now I'm working on what was supposed to be a prequel novella for my next series. However, I'm already 17,000 words in which should be around the halfway point. It's more like a quarter of the way through the story. I may have to rethink this plan. I'm really enjoying writing it though, it's got the same sort of geeky humour I sprinkled throughout Unseen Planet which makes it a lot of fun to write (and hopefully read).
My September reading was mostly dominated by one book – Clive Barker's Coldheart Canyon and I still haven't finished it. I did read a few other books on my trip:
I was catching up on some podcasts so I didn't listen to a lot of audiobooks but I wrapped up Proven Guilty by Jim Butcher (excellent) and listened to Mercedes M. Yardley's Little Dead Red which is even more powerful in audio.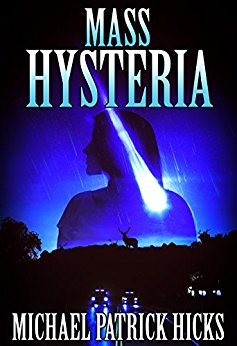 September was a bumper month for movies (at least relative to the rest of the year)
The Dark Tower wasn't as terrible as some people made out, but it was missing any real emotion and I'm not eagerly awaiting a sequel.
Assassin's Creed was a videogame movie and that's pretty much all you need to know.
Me and Earl and the Dying Girl was excellent. As the title suggests it's maybe not a really positive film and there's some real gut punching scenes, but it's in my top ten films for the year.
I picked Carrie Pilby up randomly on iTunes as a 99c rental because it looked fun and it was. Not the same impact as Me and Earl, but still pretty good.
IT. Yes!
Underworld : Blood Wars is another predictably over the top instalment but you can't go wrong with a bit of vampires vs werewolves if you're in the mood for a popcorn movie.
In among all that was the launch of Serial Killer Z. I've got three books in the series (plus a prequel for my mailing list) lined up and the launch for this first one was a fairly low key affair. Still, it's going well and readers seem to enjoy it so far.
That's it for now, have a good (rest of) October.
[
September in October 
by Philip Harris first appeared on Solitary Mindset on 14th October 2017]