Against my better judgement, I tend to write in all sorts of genres. My upcoming series, Serial Killer Z, is horror, but I've also written a lot of science fiction including Glitch Mitchell and the Unseen Planet – my homage to the old Flash Gordon serials. Unseen Planet is currently part of this amazing Signed Book Giveaway from Sci-Fi Bridge.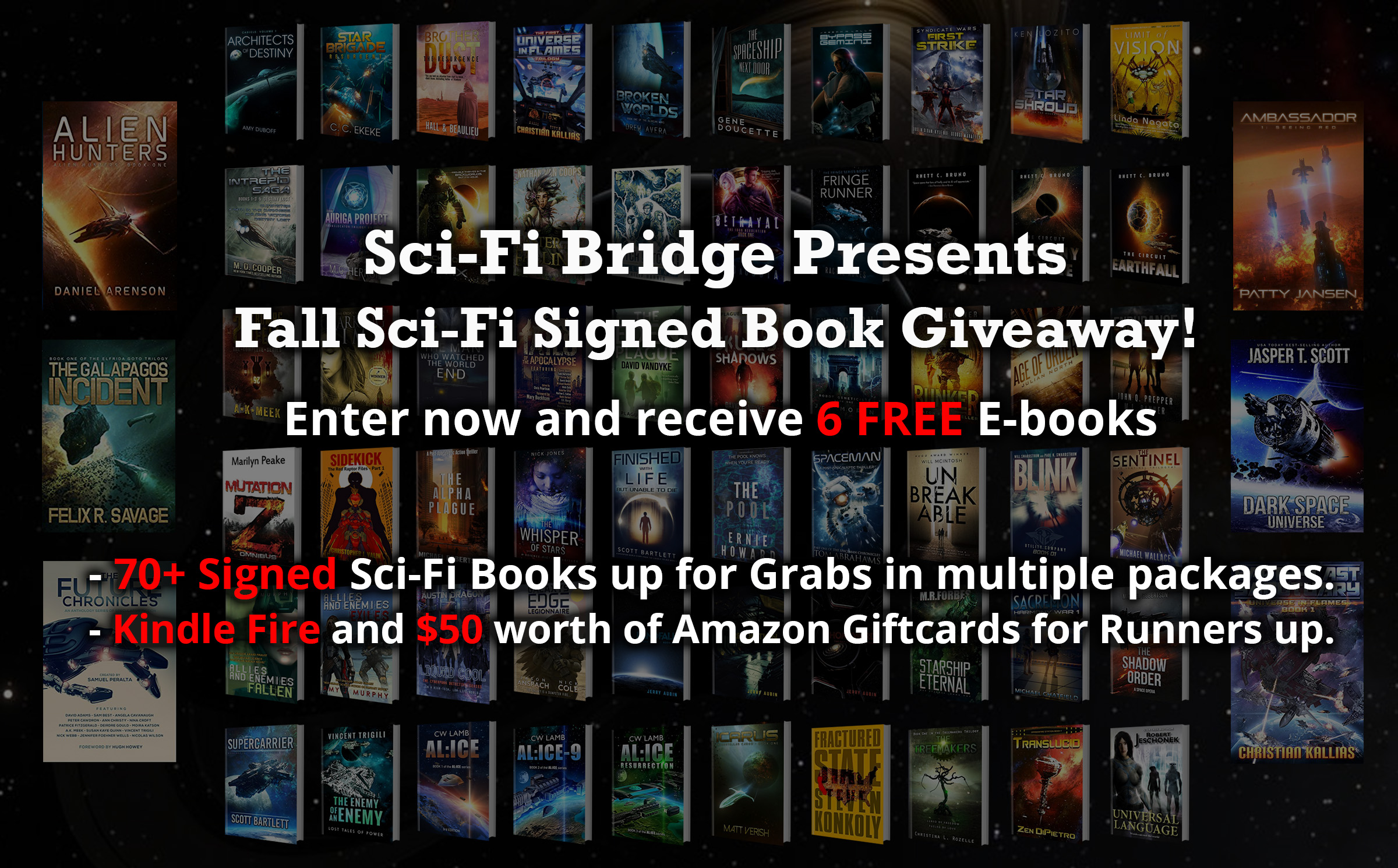 Subscribe to Sci-Fi Bridge for a chance to win a package of signed paperbacks from an amazing collection of bestselling and emerging Sci-Fi authors!
Everyone who enters will receive 6 FREE ebooks.
1 Winner will receive 25+ Signed Space Opera/Exploration/First Contact Books.
1 Winner will receive 25+ Signed Dystopian/Post Apolcayptic/Time-Travel Books
1 Winner will receive 15+ Signed Military Sci-fi/Space Marine Books
1 Winner will receive a Brand New Kindle Fire 7
2 Winners will receive a $25 Amazon Gift Card
Massive Science Fiction Giveaway
by Philip Harris first appeared on Solitary Mindset on 14th September 2017]