August was vacation month for my wife and me. We spent three weeks back in the UK, visiting family, Cardiff, and London. We normally go back at Christmas so this was the first time we'd been back in the summer for something like seven years. Of course, the weather didn't cooperate. It didn't rain all the time, there were some very sunny days, but as the photos show, it was fairly grey for our trip to London. We had a good time though. I'll probably post more photos from the trip (including a visit to The Doctor Who Experience) in future.
There was writing, of course. Total word count for August was 17,038 which is the lowest word count since March. Most of that time was spent on random scenes for a possible urban fantasy series. They were a lot of fun and I may well try writing a novella to see how it goes. I did finish a new short story that I wrote specifically for a very cool anthology. I submitted it a couple of days ago so now I have my fingers and toes crossed that the editor likes it. Time will tell.
Talking of short stories… my collection Reflections of an Unraveling World is still with my editor. For various reasons it's taking longer than expected but I'm aiming to get it out to my subscribers this year.
Vacations normally mean I get plenty of time for reading and this one was no exception. Mostly I read Brad Magnarella's Professor Croft urban fantasy series. As you can probably guess from the fact I read them all, I enjoyed them although I preferred the earlier books. It starts with Blood Moon but there's also a prequel called Book of Souls. There's an intriguing, non-cliffhangery, hook at the end of the fourth novel so I'll be keeping an eye out for the next book in the series.
After a quick diversion to read Ernie Lindsey's enjoyable time travelling short story, Beasts of the Earth, I moved on to In the Blood, the first in the Blood Royal Saga. Full disclosure, Delia is a friend, but even if she wasn't, I'd be recommending this one. It's a vampire novel with historical elements. I don't want to talk about the plot too much because I don't want to give anything away. The tone reminded me of the movie, The Hunger and there's a real sense of authenticity to the vampires. That's hard to pull off when you're writing about (presumably) imaginary creatures. Definitely one to check out if you like your vampires sans-sparkles, particularly if you're a fan of Anne Rice's Vampire Chronicles.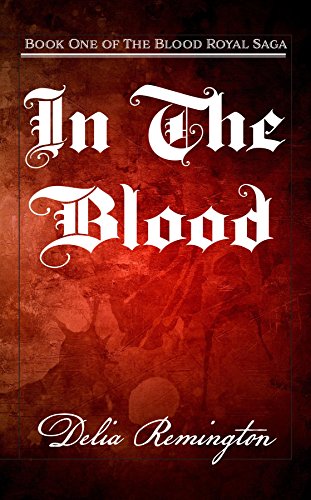 There were movies, too. Recently, I've been thinking about the old Bonnie and Clyde movie starring Warren Beatty and Faye Dunaway and as luck would have it, the flight we took to the UK had it available. I hadn't watched it since I was a kid and couldn't remember much about it beyond the climactic scene. It held up very well and I really enjoyed it. On the flight back I watched Furious 7 and The Fate of the Furious. I've completely lost track of which of the franchise we've watched but they were a welcome distraction and more interesting than I expected.
That's pretty much it for my August update. September is going to be busy. Very busy. I'm finally ready to release my new zombie series and there's loads of work to be done. I'm not quite ready to talk about it yet, so drop by the blog on Tuesday for the big reveal.
If you'd like a copy of that short story collection I mentioned free of charge, I'll be sending it to all of my newsletter subscribers once it's complete so if you sign up now, you'll get four free ebooks, plus the new collection later this year. And if that's not enough, I'll be sending another top secret book to the mailing list in a few days as well. CLICK HERE to get started.
[
"The odd uneven time" 
by Philip Harris first appeared on Solitary Mindset on 3rd September 2017]