Not a lot of rain in Vancouver at the moment (bizarrely) but it's time for my June update anyway.
First up, writing. Most of the time was spent working on the latest zombie novel and I had a fantastic month. Total word count was 40,682 which is definitely the most successful month I've had so far this year and probably one of the best months since I started tracking (I need to go back and get my monthly data organised to check that).
I finished draft zero of the novel a couple of days ago. Still plenty of work to do on it, but I'm very happy with how things are so far. I also outlined a new novella I'll be writing in August. I'm really excited about this one so I'm keen to get the zombie novel out of the way so that I can start on it.
The end of June also marks the fourth year of my writing streak. I've written fiction every single day for over 1,460 days. Now, writing every day certainly isn't essential in order to be a successful writer, but it creating a writing habit can help a lot. My writing productivity has definitely gone up a lot since I started writing every day.
In my first full year of the writing streak I wrote 275,872 words which is a lot more than the 119,514 words which was my best year before the streak started. Of course, after four years the idea of breaking that streak is horrifying, so I'm going to do everything I can to keep it going. It's inevitable that I will fail at some point and I'm not exactly sure how I'll be able to handle that but I'll cross the bridge when I get to it.
On the reading front I completed several I read several books during the month starting off with Blue Screen from Dan Wells. This one is a young adult cyberpunk novel. I enjoyed it, but I'm not really the target audience and I prefer his John Cleaver series. Turns out that I have missed a couple of those including the final one that came out at the beginning of June, so I've got them lined up on my TBR pile.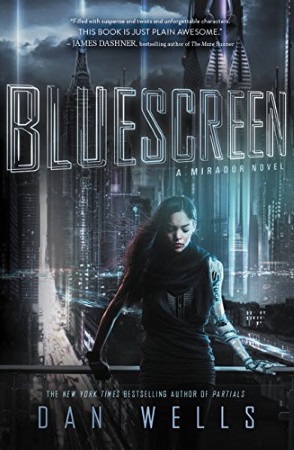 I also read the first in Clara Coulson's City of Crows urban fantasy series  – Soul Breaker. I'm developing a real taste for urban fantasy, and I really enjoyed Soul Breaker. I'll definitely be continuing the series at some point in the future.
Next up was American Demon Hunters: Sacrifice. This one has got a pretty interesting background. It's written by four authors – J. Thorn, Lindsay Buroker, Zach Bohannon, and J. F. Penn – who took a train from Chicago to New Orleans together, writing the book during the journey and the stay in New Orleans that followed. It's set in J. Thorn's American Demon Hunters world and tells the story of what happens when a demonic gate is opened up on that train between Chicago and New Orleans. It's a fairly short read and I enjoyed it. I've read the first of the Demon Hunter books and the series has an interesting premise – sort of a demonic X-Files. I'll definitely be dipping back into that world in future.
I also read another of Joanna Penn's books this time the non-fiction title Successful Author Mindset which I listened to on audio. It's a short book with lots of different tips on how to approach the various types of doubt and uncertainty that plague authors when they're trying to build a career or even when they already have one. It wasn't all applicable to me but I definitely got some stuff out of this one. I'll be picking up the ebook and cherry picking chapters from it as the self doubt takes me.
And finally, I continued my re-listen of the Harry Dresden audiobooks and finished Death Masks. I enjoyed it just as much the second time around, and it's very interesting to see Jim Butcher's development as a writer, and James Marsters' development as a narrator. After a brief break to listen to some podcasts I've now moved on to the next book in the series.
My wife and I are spending a lot less time watching movies at the moment but we did fit in a couple in June. We watched Alien Covenant at the cinema. Overall, I think we enjoyed it, definitely not the best alien movie but also not the worst. Not exactly a glowing recommendation, I know, but worth picking up on the rental. Thanks to Apple's 99c rentals we also watched the remake of The Magnificent Seven. It's been a long time since I saw the original and I suspect that it's a better film, but we enjoyed this one. If you're looking for a western, I did prefer The Hateful Eight but again it's a film that's worth renting if you got a couple of hours free.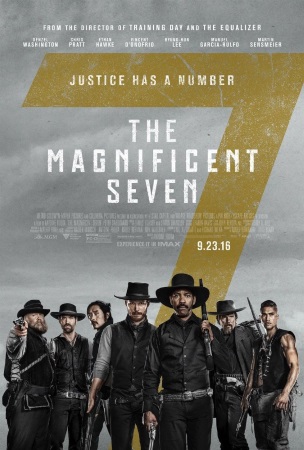 Of course, the big news for June was the launch of the Leah King Trilogy box set. It wasn't something that I was particularly driven to do and I'd been thinking about putting the set together for quite a long time. Having finally decided to go ahead, I went all in to try to get as big as as big a launch as possible. So, I put the set on pre-order, booked a bunch of promos that I thought would be good, and enlisted some friends to share the set with their newsletters.
As I mentioned the other day the end result was far better than I expected. The set blasted through the sales numbers of Unseen Planet within a couple weeks and is now by far my most successful book. Even today, it's sitting in the top 20 of the young adult dystopian science fiction novels with some very illustrious company.
All of my promos are done now, I have a couple of newsletter appearances lined up but once those are done the set will be going up to full price. So, if it's something that interests you now is the best time to pick it up while it still on offer for 99c/99p.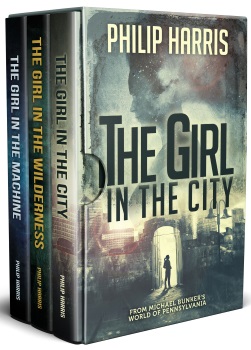 July should be a busy month. I've got to wrap up my revisions of the zombie book, and I should be getting my editor's notes back from the first couple of books and my new short story collection. I need to get those revised and back off to my editor before I head out on vacation at the beginning of August. So, I see a lot of late nights in my future.
That's it for now. If you'd like to get a copy of that short story collection free of charge, I'll be sending it to all of my newsletter subscribers once it's complete so if you sign up now, you'll get four free ebooks, plus the new collection later this year. CLICK HERE to get started.
[
"I know well that the June rains just fall" 
by Philip Harris first appeared on Solitary Mindset on 8th July 2017]