The UnCommon Minds anthology was released today and is already getting some excellent reviews. This is the third of the UnCommon series of anthologies and it's a cracking collection.
My contribution, Sitala, is about a young girl called Mika. While out scavenging at the edge of a retreating ocean, she discovers the remains of a crashed spacecraft. At first, it's just an opportunity to find salvage she can trade for food, but deep within the ship she finds unexpected life and a mind with a tale to tell and memories to share.
The ebook is available on Amazon right now.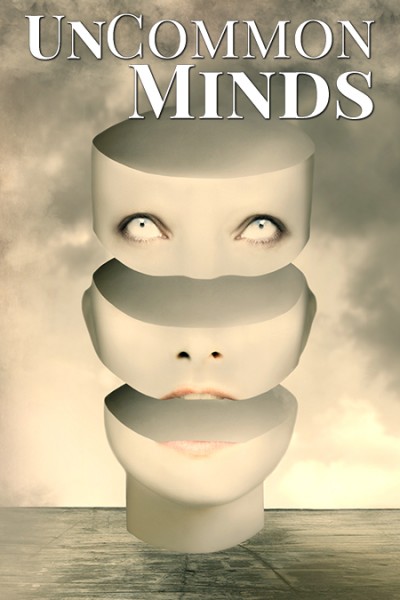 Enter into the hidden world of the mind, where the laws of nature don't apply and nothing is as it seems.
Straight from the minds of 20 UnCommon Authors come tales of tragedy, triumph, and bittersweet gratitude. You'll find augmented realities and mental persuasion that force you to question everything. Stories of military suspense, psychological horror, dream walkers, and psychic mediums await their turn to crawl into your head.
"Inamorata" by J.D. Harpley
"Chief Canis and the Helpful Locals" by Patrick S. Baker
"The Arms of Mother" by Harlow C. Fallon
"Trouble Signs" by Jonathan Shipley
"Juliet's Possessions" by Erica Ruhe
"Through Dreams She Moves" by Tonya Liburd
"The Machine Needs Fuel" by Joriah Wood
"Sitala" by Philip Harris
"LEGION Protocol" by Christopher Godsoe
"The Dissertation" by Sara Thompson
"11.11" by Tausha Johnson
"The Enemy Beyond the Walls" by Daniel Arthur Smith
"Dragons on the Train" by Holly Heisey
"Whatever Lola Wants" by Shebat Legion
"In Loving Memory" by Ashleigh Gauch
"Mixers" by C.B. Droege
"Lost and Found" by Elizabeth S. Wolf
"Buddy Bolden's Last Stand" by Michael Fountain
"Subliminal" by Zen DiPietro
"A Twentieth-Century Death" by Joshua Ingle
I've been posting interviews with the uncommon minds behind these stories all week. You can find the first one – an interview with Ashleigh Gauch – right here and stay tuned for an interview with the editor of UnCommon Minds, Jessica West. That will be posted later today.
Sign up for my newsletter and get four free ebooks. CLICK HERE to get started.
[Out Now – UnCommon Minds by Philip Harris first appeared on Solitary Mindset on 21st January 2017]