After three rounds of my own revisions, my Apocalypse Weird novel, tentatively titled Siren's Call, has gone off to Wonderment Media's editor, Ellen Campbell.
Now the waiting begins as Ellen reads through the draft and tracks down any issues – not just bad grammar and spilling mistales but also parts of the story that are too slow or don't make sense or just basically need to be improved.
A lot of writers find this bit of the process very nerve-racking, and to some extent I do too. But I also enjoy making the book better and getting other people's perspective is a key part of that. I've used editors on all my indie books and that won't ever change – I just can't bring myself to put a book out there until it's run past several fresh pairs of eyes to catch as many issues as humanly possible. By the time it's finished, Glitch Mitchell and the Unseen Planet will have been through five different editors and proofreaders (as well as one or two beta readers). There'll still be issues, I'm sure (even the big publishers miss things), but I'll have done everything I can to get it as close to perfect as possible.
An editor can really make or break a project. Thankfully, Ellen is one of the best editors out there at the moment. The quality of the editing on the Apocalypse Weird novels that have been published so far has been excellent, and I'm really looking forward to getting her feedback on Siren's Call.
No release date for Siren's Call yet – it will depend on how much work the manuscript needs. But there's plenty of Apocalypse Weird books to keep you going until mine is released. You can find them all here.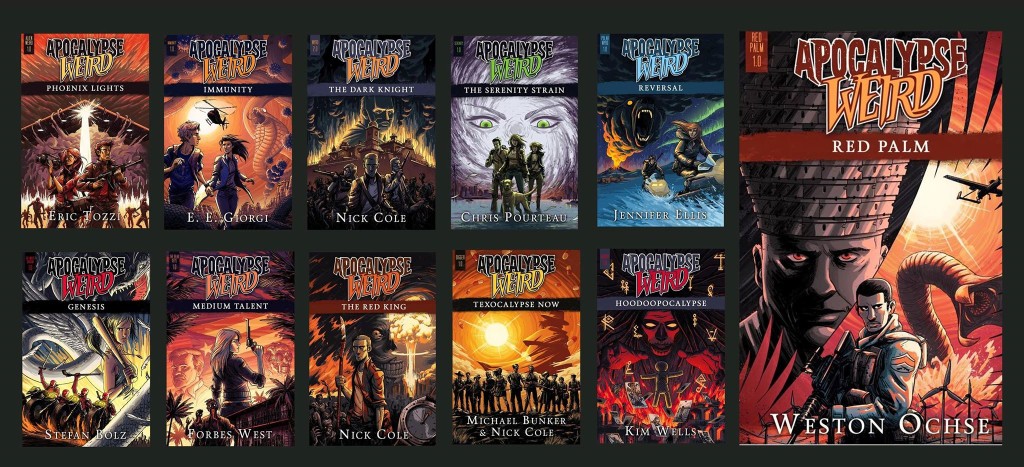 For a limited time, I'm giving everyone who signs up to my mailing list 5 free books, including a copy of my science fiction novel, Glitch Mitchell and the Unseen Planet when it's released later this year. Click here to sign up and get your free books.
[
Building the Apocalypse – The Middle of the End
by Philip Harris first appeared on
Solitary Mindset
on 13th July 2015]