The first Stanley Hotel Writers Retreat was fantastic. Lots of friendly people, good food, a great location and a nice selection of trips and events for anyone who wanted time away from the keyboard. Even the weather cooperated.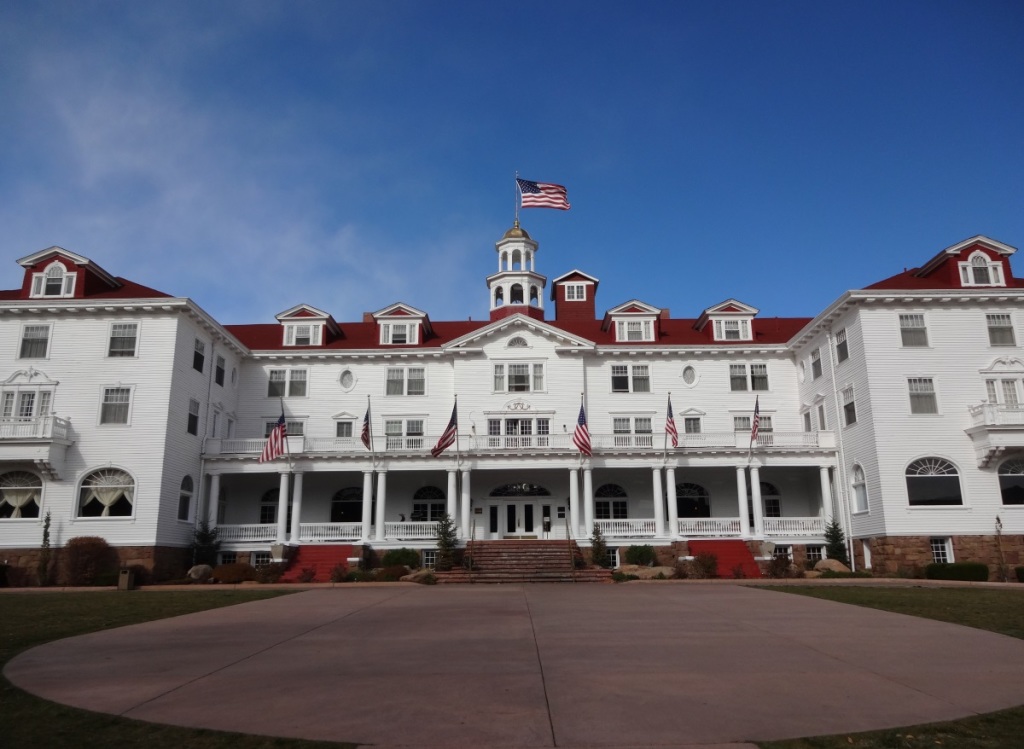 A full write up would take several thousand words and I'm going to spend those words writing fiction instead but here's a few random thoughts. Photos will follow later once I've finished reintegrating myself into the real world.
The Stanley Hotel is a great place to stay. It even has its own resident psychic – Madame Vera.
The Rocky Mountain National Park is beautiful.
If it's open, Trail Ridge Road is a great drive and it gets you to Grand Lake where you can find a great BBQ and a cool little book store.
There's a very cool cemetery hidden in the trees just up the road from Grand Lake.
There were some amazing costumes at The Stanley Hotel Halloween Ball.
As you might expect, running at 7,500ft is hard work. My 8km run around the lake felt more like 18km.
The Stanley Hotel Paranormal investigation was surprisingly good – not the gimmicky tourist attraction I was expecting. And there was some weird stuff going on that is hard to explain away.
The hotel has a very rich history and (allegedly) several ghosts. But they're all friendly. The two tours the hotel runs are well worth taking if you're interested in either the history or the ghosts.
If you're a fan of horror films, Survivor Type (based on a Stephen King short story) is excellent, Chomp is fun and El Gigante is a brutal little piece that will appeal to fans of films like The Devil's Rejects. Don't watch any of them if gore makes you queasy.
There's such a thing as a Vegas Zom Com.
Spiders can be made of cheese (and you should absolutely read that story).
Lake Estes has a nice cycle/walking/running path going round it, but there's a pretty steep hill half way round that can be tough if you're not expecting it.
The Redrum Punch at The Stanley is very refreshing and quickly became my drink of choice.
Stanley Hotel blueberry scones are delicious. As is their meatloaf and granola (for dinner and breakfast respectively, not together. Although I guess it could work).
The Notchtop Bakery and Cafe does a very nice corned beef hash and eggs.
The Estes Park Pie Shop and Bakery makes some very tasty pancakes (the pies looked good as well).
FYI, you can only get cashback at Safeway if you're using a debit card.
I'll probably be heading back for next year's retreat.
Thanks to RJ Cavender, The Horror Writers Association and Estes Valley Library for putting on the retreat.
If you want to find out more or attend next year, the retreat's Facebook page is here. There's lots of cool photos from this year on that page.
[
"Thoughts on a Writing Retreat (2014)"
 by Philip Harris first appeared on 
Solitary Mindset
 on 30th October 2014]