Well, after several hours of installing, tweaking, tuning, throwing away and restarting (and a few minor flashes of inspiration) the website is back with its shiny new look.
Like all the best software projects, it's not finished. There's a lot more elements to add, colours and sizes to tweak etc. But it's at the point where I feel comfortable using it.
For those of you interested in such things, I'm using a WordPress Theme called 907 – One Page Parallax. It's a premium theme that I bought from ThemeForest although because of the way ThemeForest works I was forced to spend more than the theme actually cost and now have $2 of probably useless credit with them.
The theme has a lot of cool features but I did hit its limitations very quickly and had some problems creating a Home page that worked properly on Kindle devices. Without the support forums I wouldn't have been able to get things to where they are now and I suspect I'll be heading back there as I start using some of the other features. Even with their help, I couldn't actually get the parallax version of the page header to do what I wanted it to. For a while I thought I was going to have to buy a different theme (and end up with even more useless credit). In the end, I had to compromise and use a static header (using the stellar Revolution Slider plugin that comes with the 907 theme).
Talking of the header, that's something else that will be changing. The current image is actually just a stock image I happened to have kicking around. I uploaded it to test the page and liked it so much I left it there.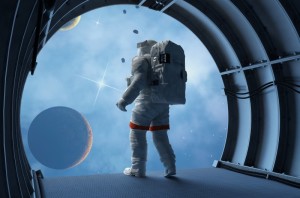 It will be changing in the future, I have a specific image planned that I'll be using to brand my pages across the website, Twitter and Facebook but I have to create it first.
And talking of Facebook, I had planned on launching my Facebook page tomorrow but the delays with the website (and a stellar 7,000 word writing week) have pushed out that image work so the Facebook page will arrive at a later date.
Expect the website to keep changing over the next couple of weeks as I tweak things to get them just how I like them but if you see something major broken, please let me know.
And even if you the site works perfectly for you, I'd love to hear what you think of the new design.
[
Ahoy There, New Website!
 by Philip Harris first appeared on 
Solitary Mindset
 on 24th August 2014]