A total of 6,406 words on The Zombie Novel last week.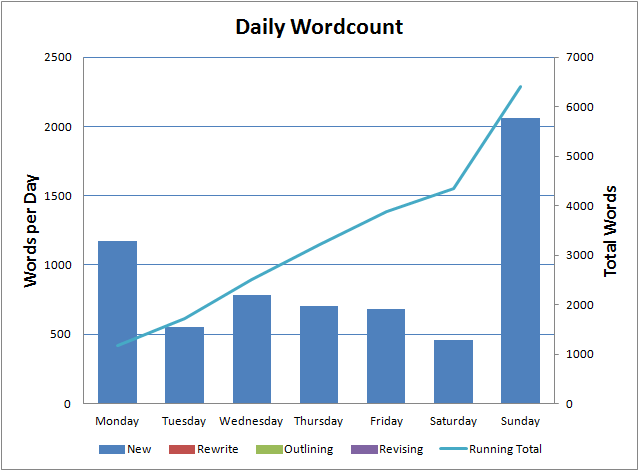 A bit of a slow start on this one initially. I have a good outline and I've actually written a few bits and pieces to get a feel for things but the first few days were a bit of a struggle. Sunday was completely open though so I spent the whole morning writing and that seemed to get things going nicely. In the end, I had to drag myself away from Scrivener to get the other things I was supposed to be doing done.
This week I'm hoping to get the last bits of feedback from the Leah beta readers and line up an editor for that for sometime in August. Which means I'll have to do another draft of that in the next couple of weeks but hopefully that won't be a big time suck.
[
Metrics Monday – 28th July 2014
 by Philip Harris first appeared on 
Solitary Mindset
 on 29th July 2014]