Wow. It's been almost two months since my last real post. Doesn't time fly.
What have I done during that time?
Well, let's see. Besides neglecting my blog, I have (in no particular order)…
Spent a very enjoyable evening with fellow eHorror author Rob Boffard and his girlfriend
Watched a bunch of films including Star Trek Into Darkness (good), World War Z (good) and Resident Evil: Retribution (the less said the better)
Watched Hannibal (excellent), Under the Dome (meh) and the first two seasons of Game of Thrones (excellent – yes, I know, I've been slacking)
Watched a production of Avenue Q (fantastic)
Watched the B-52s play live (excellent)
Read Joe Hill's NOS4A2 (excellent)
Read In the Broken Birdcage of Kathleen Fair by Cate Gardner (also excellent)
Read Neil Gaiman's The Ocean at the End of the Lane (excellent)
Read The Blue Blazes by Chuck Wendig (very good)
Started rereading one of my favourite horror novels – Cabal by Clive Barker (still excellent)
Bought far too many books (excellent)
Including the Humble eBook Bundle II
Listened to Tom Dickins' and the Punintentionals new album about two hundred times (excellent)
Snagged tickets to Neil Gaiman, Peter Murphy and John Cleese
Written on 18 days in a row
Reached the 56,000 word mark on The Ghost Smuggler
Listened to a couple of dozen episodes of Writing Excuses 
Run another Half Marathon (in 2:02:31, not great but not bad)
Cheered my wife on at the Vancouver Run for Women (she came 2nd in her age group, 7th overall)
Started training for my next Marathon in October, using the Hansons Marathon Method
Not voted in the Hugos (yet)
Revamped this website
Listened to Tom Dickins' and the Punintentionals new album some more (whatever superlative is one up from excellent)
Basked in Vancouver's glorious sun
Complained that the sun's making our apartment too
Finally found a way to balance writing, working, running and living (hopefully)
I'm sure there must be more but that's all that springs to mind at the moment (I blame the heat).
Now all I need to do is find a way to add blogging back into the mix and I'll be set.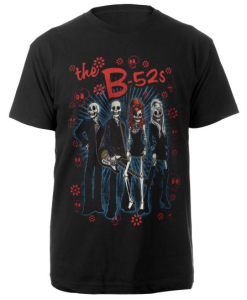 [
The Only Indication of Time
by Philip Harris first appeared on
Solitary Mindset
on 17 July 2013]