The story I started three weeks ago, Bottled Lightning, is now sitting at 4,356 words – a little over 1,500 words shorter than the first draft. I read through it again yesterday and tweaked it a bit more. I'm happier with it, but still not happy. In fact, I was more disappointed with it than I remembered. It was kind of demoralising actually.
Never mind.
I did write a new story yesterday, Aftermath, a one hundred word submission for an upcoming anthology. It's actually the second piece of flash I've written called Aftermath. Apparently, I'm fond of that title.
In other news, I've been playing a lot of Letter By Letter recently. It's a word game on iPad and iPhone that's sort of Othello with letters.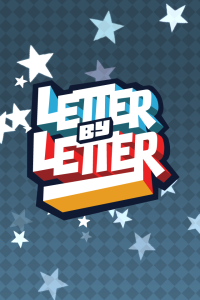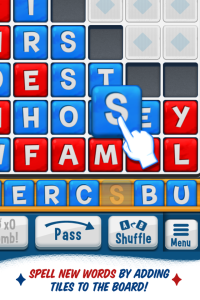 You score points by placing tiles onto the board to make words but you can also use letters your opponent has played. Doing so changes them to your colour, giving you points 
and
taking points away from your opponent. That simple mechanic means that the lead swings back and forth between the players and games often come down to the final turn.
You can get Letter By Letter for free on iTunes and there's a bit more info on the game's website. Highly recommended.
[The article Another Aftermath by Philip Harris originally appeared on
Solitary Mindset
]