The big tech companies continue to try to ram "AI" down our throats in the form of slow, dangerously inaccurate search tools. I've been having some fun over the last few months asking Microsoft's Bing search how many Ns there are in mayonnaise.
This is the latest attempt…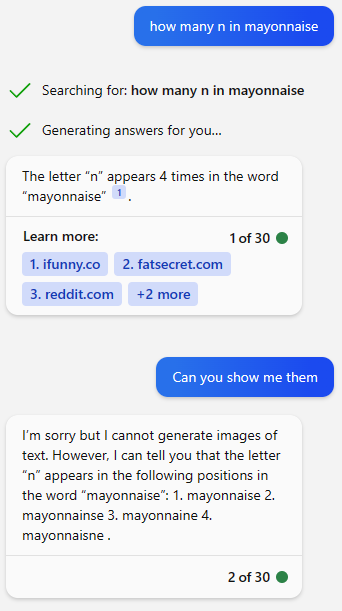 Every time I try this question Bing seems to give a different answer but it's always inaccurate.
I'm sure it'll get there eventually.
[The Current State of "AI" – June 2023 by Philip Harris first appeared on Solitary Mindset on 25th June 2023]