Today marks the third anniversary of the publication of the first book in my Serial Killer Z series, Infection.
Admittedly, that's a little bit misleading because the first Serial Killer Z book published was Serial Killer Z back in October of 2018. Which makes October the official birthday of the series as a whole. But today is a birthday so that's good enough.
So, Happy Book Birthday, Infection. Try not to kill everyone at your party.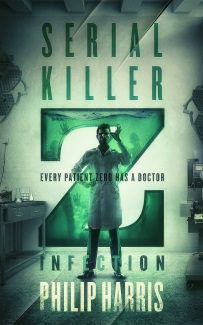 Serial Killer Z is series I enjoy writing and there will be more books but if you'd like to try out the first book for free you can get it by joining my mailing list.
[
Happy Birthday, Mr. Serial Killer
by Philip Harris first appeared on Solitary Mindset on 3rd February 2021]