My January 2017 update is only eleven days late compared to the thirteen days it took me to get to the January 2016 one so I'm going to call that a win.
January was a busy month for me. First up, I got to trade in cold and wet Vancouver for warm and wet San Francisco for a few days (thanks day job). While I was there I got to experience delayed flights (booo), a California storm (wet and windy), San Francisco traffic (ugh), good food (two thumbs up) and Uber (got off to a shaky start but then two thumbs up).
The trip ate into my writing time significantly (although I kept my writing streak up and reached 1312 days of writing) which isn't helping me hit the aggressive schedule I have laid out for the beginning of this year, but I did get both Zombie Book 1 (working title) and Zombie Book Prequel (working title) finished and off to my editor. That was pretty much all the writing I did, apart from a final editing pass on Pod Fifteen, a science fiction short story which will be published in Tales from the Canyons of the Damned later this year. Total word count for the month was a respectable 18,963. Thinking about it, that's very good given that I spent almost the entire month revising.
Two of my short stories were published in January – Sitala in UnCommon Minds and Glitch Mitchell and the Island of Terror in The Jurassic Chronicles. I'm very proud of both stories, and they've both been called out by reviewers as highlights in their respective anthologies. Which is a nice bit of encouragement when I'm knee deep in bits of paper trying to craft the best story I can (and pretty much convinced everything I write is crap).
All this travelling and writing wiped out pretty much any time I had for anything else. My wife and I did manage to watch Rogue One (*****), A Hologram for the King (****) and The Expendables 3 (A dumb but fun *** ).
I've been reading Annie Bellet's Twenty Sided Sorceress series from the beginning and I'm really enjoying it. I'm just wrapping up Book 7 and trying very hard not to be the sort of reader that harasses authors to release the next book in a series. They're quick, light reads but if you're into shows like Buffy and have a healthy nerd streak you might enjoy them too. And the first book is free.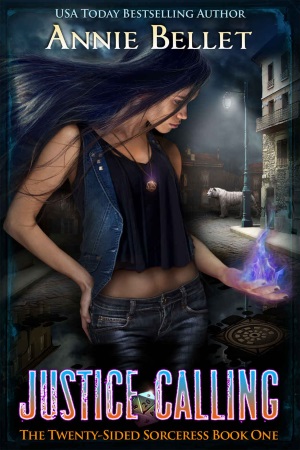 I also listened to the audio books of Koko Takes a Holiday and Koko the Mighty by Kieran Shea – both fun, fast paced gritty science fiction. I'd definitely read (okay, listen to) more.
Last year I posted this about my training…
"I even managed to get a reasonable amount of running in. I'm hoping to run the Vancouver Marathon in May but I'm fighting a recurring injury and it remains to be seen whether I'll manage it. Training went pretty well during January though and I'm slowly starting to ramp up the training."
I could post exactly the same thing for this year. I have a lot of races booked this year so we'll see how it goes. I did a blood lactate test in January as well and my marathon pace has dropped 20% since the last test. Unsurprising, but still painful to see in black and white. Never mind, it gives me room to improve.
And that was it for January. February is going to be another month of editing. I'm looking forward to March.
Sign up for my newsletter and get four free ebooks. CLICK HERE to get started.
[Is it Really February Already? by Philip Harris first appeared on Solitary Mindset on 11th February 2017]