My new story, Sitala, has just been published in the UnCommon Minds anthology. To celebrate, I'm interviewing some of the authors about their stories. Today, I'm talking to Michael Fountain about Buddy Bolden's Last Stand.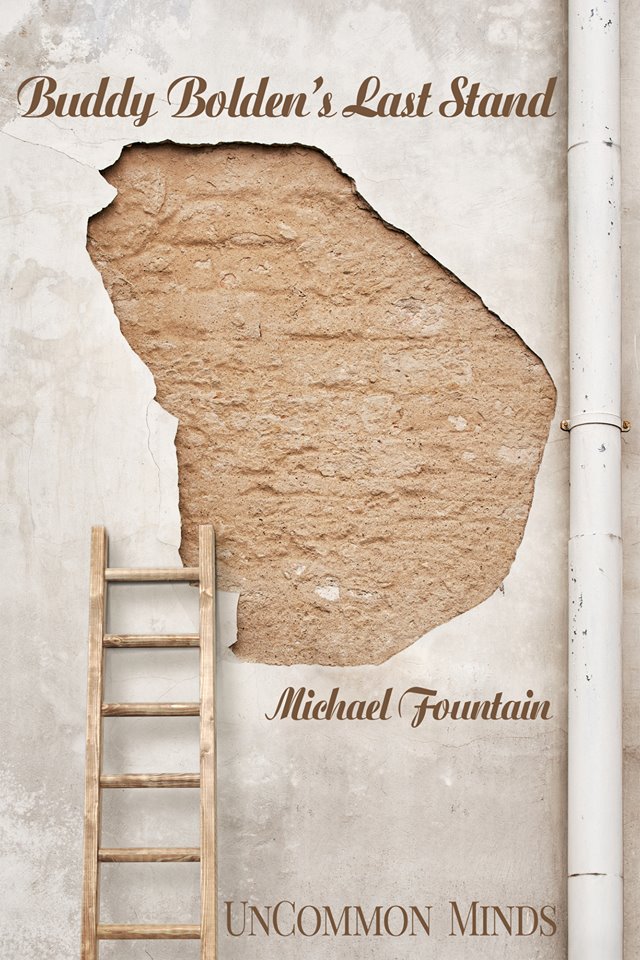 What attracted you to the UnCommon Minds project?
The editors' call for "magical realism", where I think I belong, though that might be a brown paper bag for people too embarrassed to ask for fantasy.
What was the inspiration for the uncommon mind in your story?
Ten years as a psychiatric aide and a love of eccentric history, in this case old New Orleans, when Louis Armstrong was a boy soprano and Stalebread Lacombe was in the streets.
Which actor would you like to see playing your main character and why?
Keith David, because his voice can slide from humor to menace and back again. A great character actor.
What do you think the title of the next UnCommon anthology should be?
Uncommon Abilities? Uncommon Animals? Come On, Mon: Uncommon Calypso.
What are you working on now? Don't be shy…
I have several unpublished novels in constant revision on the inside of my heart: The Fox's Daughter, a 90,000-word historical fantasy: an Irish witch and her brothers explore Shanghai in the time of the opium pirates and the Chinese civil war.
Devils' Night is an urban fantasy: Baby D's brother Marcus is hanging with a gang of demonic arsonists, and only Baby D can see that Marcus is next on the menu.
Pandora's Garage Sale contains 80,000-words of magical realism: A carpenter inherits a derelict house in the derelict town of Flint, Michigan from his Great-Uncle Jack. Why does four-year-old Amanda babble about people being thrown out of helicopters? Why does an eighty-year-old aeronautics engineer want Jack's files on something called Operation Paperclip? Who is the sexy librarian with unexplained scratches on her arms? And why is God spray-painting messages on boxcars? Jack's legacy forces Joe to offer terrible payment for an invoice collected by hungry ghosts. As Allen Ginsberg said elsewhere, all these books are published in Heaven.
Once readers have read your story, which of your books/stories should they read next?
A comedic adaptation ripped from the headlines of 1180 BC, TROJAN WAR CONFIDENTIAL tells all! From the Judgement of Paris to the fall of Troy, this play showcases a contest between three goddesses, the many mommy issues of Achilles, and a Trojan Horse that argues with itself.
Where can readers find you online?
Historical burlesques for students, such as "Euripides, You Boughta These", "Eleanor of Aquitaine: The Heir and the Spare", and "Over Here, Hun!", are available at https://www.teacherspayteachers.com/Store/Michael-Fountain. "Trojan War Confidential" is available from Brooklyn Publishers at https://www.brookpub.com/default.aspx?pg=ab&afn=Michael&aln=Fountain
A big thank you to Michael Fountain for taking the time to answer my questions. CLICK HERE to get your copy of UnCommon Minds from Amazon today.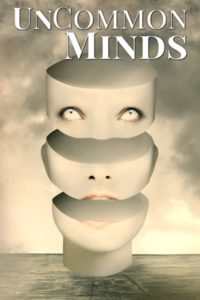 Enter into the hidden world of the mind, where the laws of nature don't apply and nothing is as it seems.
Straight from the minds of 20 UnCommon Authors come tales of tragedy, triumph, and bittersweet gratitude. You'll find augmented realities and mental persuasion that force you to question everything. Stories of military suspense, psychological horror, dream walkers, and psychic mediums await their turn to crawl into your head.
Sign up for my newsletter and get four free ebooks. CLICK HERE to get started.
[UnCommon Minds Q&A: Michael Fountain by Philip Harris first appeared on Solitary Mindset on 28th January 2017]