My new story, Sitala, is being released in the UnCommon Minds anthology on 21st January. To celebrate, I'm interviewing some of the authors about their stories. Today, I'm talking to  Shebat Legion about Whatever Lola Wants.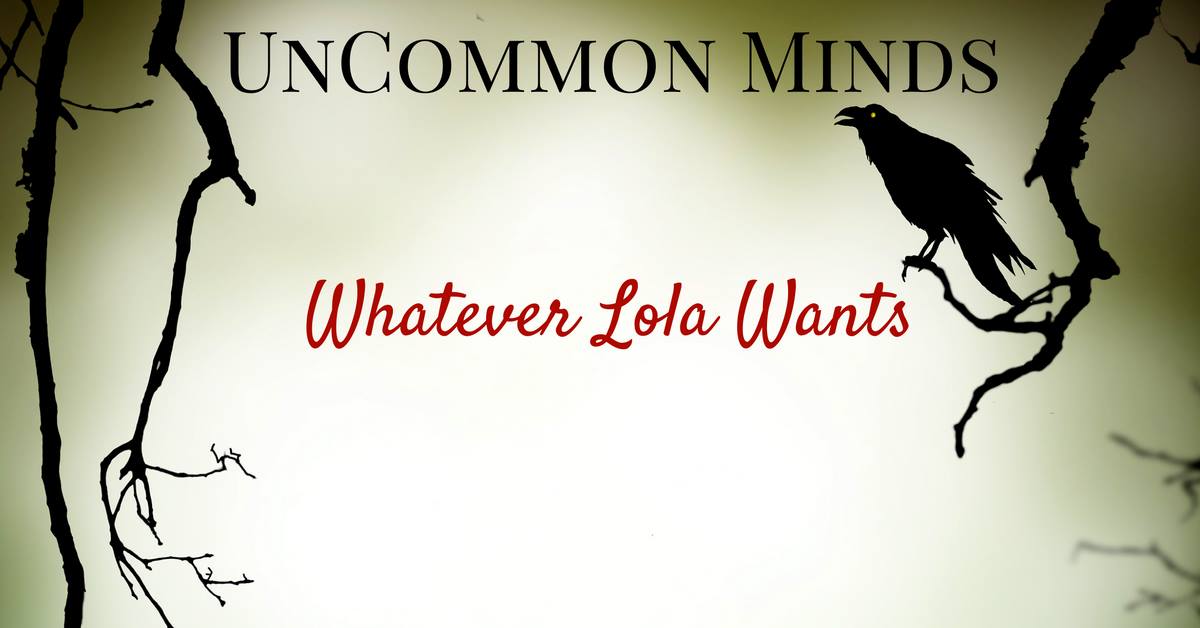 What attracted you to the UnCommon Minds project?
I am intrigued by concept and joined the Uncommon project in the second volume, UnCommonOrigins. The acceptance of my story, The Apple also led to a meeting of minds with brilliant authors whose voices set the bar for excellence.
What was the inspiration for the uncommon mind in your story?
For the story, Whatever Lola Wants, there were two main inspirations. I channelled Edgar Allan Poe, his darkness and meter. Also, I was inspired by how horrifying it can be when a story appears in my mind and I am compelled to write it. It is an unknown source, this so-called Muse. It is controlling and without mercy. It allows for no excuses made, nor does it respect circumstance. A muse is a force and the writer is its slave.
What are you most proud of about the story?
There are stories that write themselves. There are other stories that fight you; a monster on a hook. I battled this story and I won.
Any plans to revisit the world of your story?
No. Whatever Lola Wants is complete. I would revisit the style in which I chose to write the story.
Which actor would you like to see playing your main character and why?
I would like to be the actor who plays the main character of my story, Whatever Lola Wants. I am Lola. I am the protagonist, Annie. I am her sister, Suzette.
Once readers have read your story, which of your books/stories should they read next?
I think it would be appropriate for the reader of my story in UncommonMinds to read my story, The Apple, in the previous Uncommon anthology, UnCommonOrigins.
Where can readers find you online?
I can be found at:
Twitter:  Shebat Legion @shebatlegion
Facebook: https://www.facebook.com/Author.Shebat.Legion
Amazon: https://www.amazon.com/Shebat-Legion/e/B00BUARZAM/ref=sr_tc_2_0?qid=1480523974&sr=1-2-ent
Shebat Legion's quirky tales include Dree and On Wednesday, first published in the Halloween anthology, Hoblin Goblin; I Am Anastasia's Bracelet, written in collaboration with Michael H. Hanson, and Just Like an Angel, with Jordanne Fuller, published in the shared-universe anthologies, Sha'Daa: Facets, and Sha'Daa Inked. Her story, Ophie and Undertaker appear in Dreamers in Hell, and Undertaker's Holiday, written in collaboration with Joe Bonadonna, featured in Poets in Hell; both volumes are part of the award-winning Heroes in Hell series, created by Janet Morris.
Shebat Legion is the creator of the universe of Vampire Therapy: which includes, The Illustrated Chronicles of The Cat's Ass Boutique, and the first full length novel, Vampire Therapy: Jackson and Eva. She is presently at work on book two of the Vampire Therapy series, Elizabetta.
Recent stories in anthologies include: The Cast Iron Skillet for Rise of the Goddess; Saltwater, and A Bird in Hand, both for Tales of the Fairy; Father's Day, for Slice Girls; The Apple, for UnCommon Origins; Whatever Lola Wants; for UncommonMinds, The Highway for Dark Corners; and Mitten's Pockets, for Twisted Tales Two.
Shebat Legion's newest release is her very first children's book, (ages 4-6) called The Fork Tree and is illustrated by Erika Szabo.
A big thank you to Shebat Legion for taking the time to answer my questions. CLICK HERE to order your copy of UnCommon Minds from Amazon today.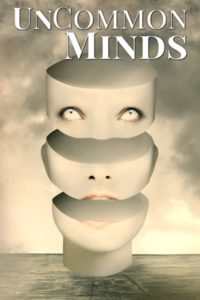 Enter into the hidden world of the mind, where the laws of nature don't apply and nothing is as it seems.
Straight from the minds of 20 UnCommon Authors come tales of tragedy, triumph, and bittersweet gratitude. You'll find augmented realities and mental persuasion that force you to question everything. Stories of military suspense, psychological horror, dream walkers, and psychic mediums await their turn to crawl into your head.
Sign up for my newsletter and get four free ebooks. CLICK HERE to get started.
[UnCommon Minds Q&A:  Shebat Legion by Philip Harris first appeared on Solitary Mindset on 19th January 2017]