I mentioned a couple of weeks ago that I'd sold a story to Dark Fuse Magazine (it'll be available soon). This week I got another acceptance, this time for a science fiction story called Sitala.
The sale is to Fighting Monkey Press for the third anthology in their UnCommon series – UnCommon Minds.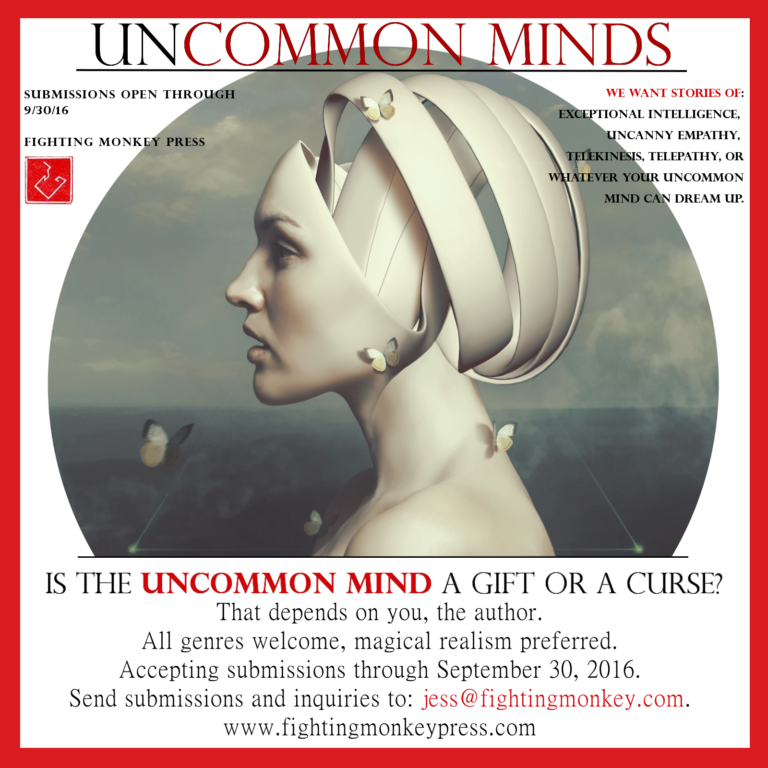 I appeared in the first in the series – UnCommon Bodies and it was a very varied and interesting collection with lots of excellent stories. The second anthology, UnCommon Origins was even better, and I've got no reason to think this one won't surpass that.
As for my story, I was very happy with how it turned out so I was quite nervous about the submission. I'm incredibly pleased Fighting Monkey liked it as much as I do. I can't wait for you to read it. No idea what the publishing timeline is yet.
Sign up for my newsletter and get four free ebooks. CLICK HERE to get started.
[Sold! – Sitala by Philip Harris first appeared on Solitary Mindset on 12th November 2016]