I was introduced to The Mission (or The Mission UK if you're in the US)  in college because I wore a lot of black. A friend of mine gave me a tape (yes, cassette tape) and said "you'll like this". The logic behind the gift was that as I wore black all the time, I must be a goth, therefore I must like goth music.
I don't think I'd really heard of any of the bands on that tape before then, but it opened my ears to the wonders of bands like The Sisters of Mercy, Siouxsie and the Banshees and The Mission. From then on I was hooked.
Music wasn't quite as easy to get hold of back then (CDs were just on the horizon) so I was basically stuck with vinyl and the odd bootleg recording on tape. I devoured it all though, and I spent hours listening to songs like this:
 And watching videos like this.
That one is intentionally tongue in cheek, apparently. The band referred to it as "Carry On Goth".
I may have also <cough> dressed like that occasionally.
The Mission were at their best playing live, and I've lost count of the number of times I saw them play – everything from big stadium shows to small, intimate venues.
The Mission are still around and they're working on a new album. They're also on a 30th anniversary tour but there's no sign of Vancouver dates yet.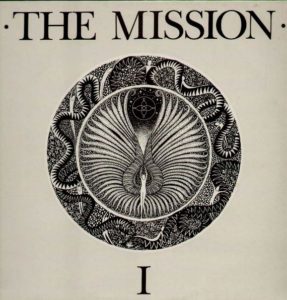 Sign up for my newsletter and get a year of stories, completely free. CLICK HERE to get started.
["Whiskey and the devil and the witching hour" by Philip Harris first appeared on Solitary Mindset on 10th August 2016]