A few weeks ago I passed the three year mark of my writing streak – I've now written some sort of fiction every day for over 1100 days. That's a lot of days.
I don't always write a lot, my lowest day is less than 100 words, but it's the consistency that's important. I read somewhere that it takes a couple of weeks for a habit to form and a couple of weeks after that it becomes so ingrained that missing it feels "wrong". After three years, writing something is as much a part of my daily routine as showering or brushing my teeth.
I've talked before about how I keep writing every day but it really boils down to one thing – after many years of not really committing to writing, the simple addition of a "Writing Streak" to my tracking spreadsheet has turned me from a "want-to" writer to a "need-to" writer. I know perfectly well I'm playing mental games with myself, using my addiction to that ever increasing number to make sure I get my writing done, but it works.
In the past I've posted charts of my writing but there's so much data they've become a bit pointless. I need to revamp them, but the monthly word count chart is still vaguely meaningful.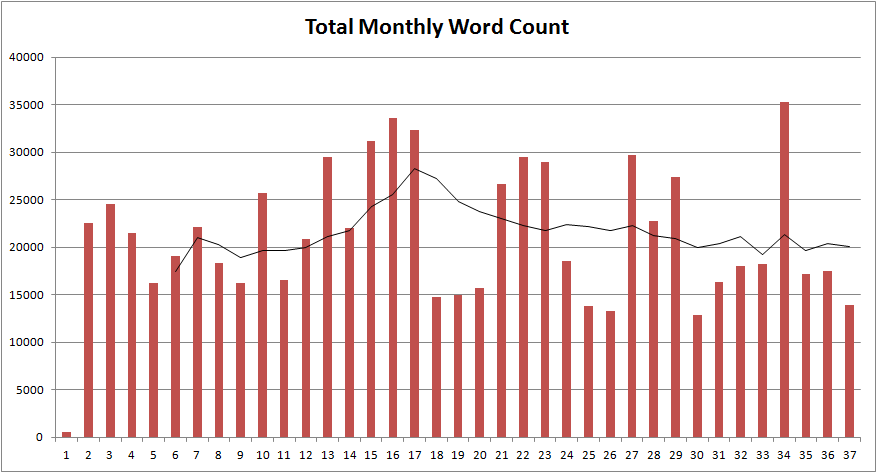 The thin line is the six month rolling average and you can see it's actually been pretty consistently in the 20-25k word mark for the last half of the streak.
As far as totals go, I wrote 778,036 words in that three years which is 710 words per day. 549,831 of those were shiny new words, the rest were editing and outlining.
Total time was 54 days and 5 hours. That's a lot of hours with my butt in the chair, fingers on the keyboard. I average 598 words an hour which is not really a lot. Again, it's the consistency that makes the difference.
I've written a lot of stories in that time (you can sign up to my newsletter to get some of them) and several novels. At some point I'll put together a list but we're about to sit down and watch the last three episodes of Stranger Things so I'll have to come back to that later.
For now, I'd just like to thank you everyone out there who's taken the time to read any of my stories – you're the real reason I sit down at this keyboard every day.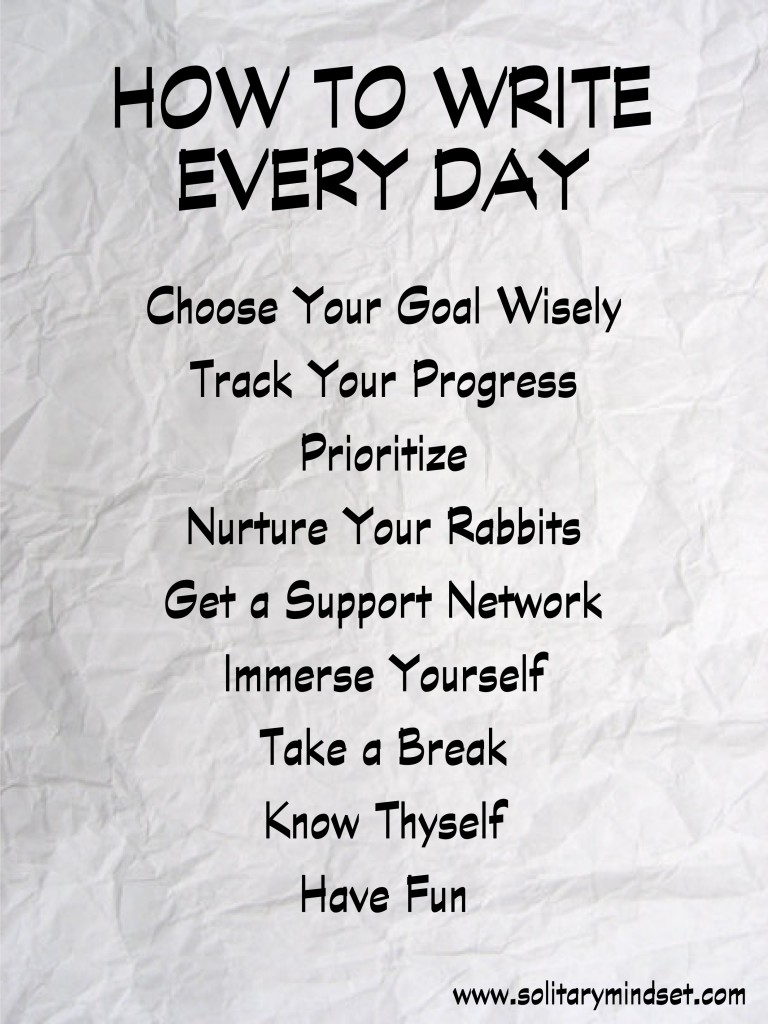 Sign up for my newsletter and get a year of stories, completely free. CLICK HERE to get started.
[Three Years by Philip Harris first appeared on Solitary Mindset on 24th July 2016]