For the last few months, I've been giving everyone who subscribes to my mailing list, four free ebooks – Bottled Lightning, Saviour, Curfew and Only Friends. The stories are a starter library of sorts and serve as a good introduction to my writing.
This year, I wanted to go a bit further so I'm launching A Year of Stories. Every month I'm going to send my newsletter subscribers a short story. It might be something completely new, it might be an older story that's not available any more or it might be something a little bit "different". There'll be a range of genres as well – I write anything from science fiction to urban fantasy to Lovecraftian horror and the monthly stories will span the whole range.
The stories will go out at the end of every month and the first will be arriving in inboxes this weekend. Of course, everyone who subscribes will still get the four ebooks.
All you have to do to sign up is CLICK HERE and enter your email address in the box.
Easy.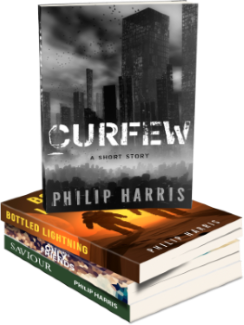 [
Get a Year of Stories
by Philip Harris first appeared on Solitary Mindset on 26th January 2016]