My series of interviews with the authors appearing in the Uncommon Bodies anthology continues. This time I'm talking to fellow Canadian, Bey Deckard about Don't Touch Me. But before we get to that, UnCommon Bodies is now available for pre-order on Amazon.
I've read the entire anthology and I enjoyed all the stories. It's themed around the title, not genre, so there's a real mix of fiction – everything from science fiction to magical realism to erotica – so even if one isn't your particular cup of tea/glass of wine/bottle of beer, the next one will be very different. Well worth a look and a good way to reach outside of your reading comfort zone.
And if you'd like to hang out and chat with the authors from the anthology, and maybe win some prizes, we're having a Facebook launch party on Tuesday.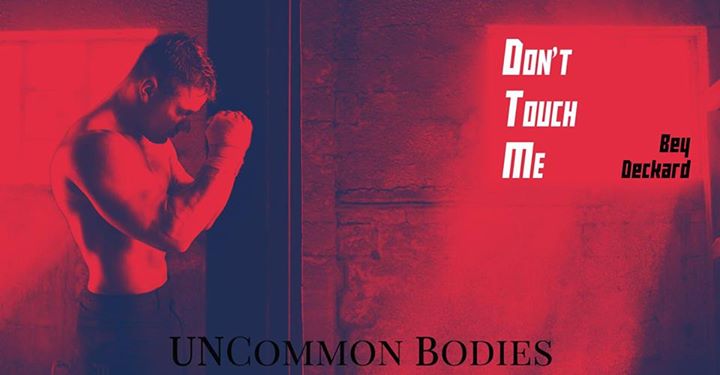 Tell us about your lead character, what makes them UnCommon?
Beau's just an ex military guy who fights for a living because he thinks it's all he's good for. He wins almost all of his fights due to a severe touch disorder—all human contact causes him extreme terror, and in a fight he uses the resulting "hysterical strength" to destroy his opponent. In Beau's own words: "Fear brings on fury, nausea becomes rage."
Any plans to revisit the world of your story?
I don't know. Part of me wants to write the story of Beau's time in the military. However, I have a lot of projects on the go at the moment. Maybe one day.
Are there any authors that influenced your story or your writing in general?
I'm sure there are a lot of authors that influence my writing… I used to read a lot before the writing bug bit me. Dan Abnett certainly. Robert A. Heinlein. Margaret Weis and Tracy Hickman. But I find the thing that influences my writing the most—this story in particular—is film. I'm very visual.
Once readers have read your story, which of your books/stories should they read next?
That is a tough question to answer. I think this is the first bit of "straight" fiction I've written—both in the sense that it isn't erotica, and it isn't gay. Most things I write fall in the darker end of the spectrum… gritty and flawed characters and explicit scenes.
That being said, if you like space marines, I have Sarge (and the sequel, Murphy). If you like pirates, there is the Baal's Heart Trilogy. Horror? Better the Devil You Know. I've also got a few slightly more romantic stories, one of which features a trans* character. You can find out more about them on my website.
About Bey Deckard
Born and raised in a small coastal town in northern Québec, Bey spent his early summers on his uncle's boat and running wild on the beaches of the surrounding islands, lighting fires and building huts out of driftwood and fishermen's nets. As an adult, he eventually made his way to university and earned a degree in Art History with a strong focus on Anthropology. Primarily a portrait painter and graphic artist, Bey sat down one day and decided to start writing. Bey currently lives in the wilds of Montréal with his best buddy, a ridiculous, spotty pit bull named Murphy.
Check back tomorrow for the next UnCommon Bodies interview.
You can find out more about my upcoming releases, and get four FREE books by signing up for my newsletter here.
[
UnCommon Bodies Q&A:Bey Deckard 
by Philip Harris first appeared on
Solitary Mindset
on 20th November 2015]