It's been four weeks since Glitch Mitchell and the Unseen Planet was released and it still continues to exceed my expectations. The Girl in the City has been getting a bit of a boost as well which is an unexpected bonus.
I'm still in Glitch Mitchell mode at the moment so here's five things you probably didn't know about Glitch Mitchell and the Unseen Planet.
The Title
Glitch Mitchell and the Unseen Planet was originally Glitch Mitchell and the Planet Within and the planet Glitch, Anderson and Doctor Zheng ended up on was actually going to be inside Earth!
I'm not sure what made me change it but at some point I decided the Unseen Planet was a more interesting idea. That said, I reserve the right to send Glitch to the Planet Within at some point in the future.
Doctor Zheng
Doctor Zheng, the scientist that Glitch ends up trapped on the Unseen Planet with, is named after Zheng Wenguang (1929 – 2003) – a Chinese science fiction writer who is known as the father of Chinese science fiction.
Glitch's T-Shirt
The "Also, I can kill you with my mind" T-shirt Glitch wears in the book is almost real. I have one in my wardrobe with the correct Firefly quote – "Also, I can kill you with my brain". Bonus fun fact – the T-shirt on the book's cover has the actual quote.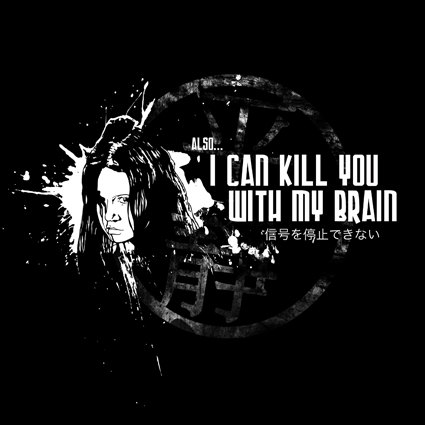 The Ending
I had to rewrite the ending of the Unseen Planet after The Guardians of the Galaxy was released because it bore a striking similarity to the ending of the movie. I wrote my final chapters long before I saw the film but when I realised how similar they were I decided I'd better rewrite mine. I'll be sending the original ending to my mailing list at some point – if you're interested in reading it, you can sign up here.
A New Short Story
Although I don't have any plans for another Glitch Mitchell book at the moment (although I do have a bunch of ideas) I am going to be releasing a new Glitch short story in an anthology next year. It's too early to talk about the subject matter or the anthology it will be appearing in but it fits the Glitch Mitchell world perfectly and should be a lot of fun.
In the meantime, if you're looking for more Glitch, you can read Glitch Mitchell and the Deadly Follicle on The Leighgendarium right now.
For a limited time you can pick up Glitch Mitchell and the Unseen Planet on all ebook platforms including Amazon US, Amazon UK, Amazon Canada, Kobo, Nook and iBooks for just 99c. The paperback edition is also as cheap as I can make it – $10.95.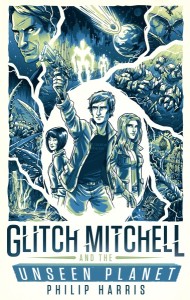 You can find out more about my upcoming releases, and get four FREE books by signing up for my newsletter here.
[
5 Things You Didn't Know About Glitch Mitchell and the Unseen Planet 
by Philip Harris first appeared on
Solitary Mindset
on 14th September 2015]