I tend to be cautious when it comes to release dates. There's a lot of pieces that have to line up correctly before a book is launched, and I like to be sure that everything is going to slot into place before I start talking about dates.
I sent the files for Glitch Mitchell and the Unseen Planet to my formatter last week so I should get the first pass of both the ebook and print versions in the next day or two.
Which means I can confidently announce the release date for the book.
DRUM ROLL PLEASE
.
.
.
Tuesday, 25th August
Here's the description:
A gateway to another world.
A lucky contest winner.
An adventure across the cosmos!
Dwayne "Glitch" Mitchell has always been obsessed with space. When he learns that NASA has discovered an alien gateway, he's the first to enter a contest to see the incredible phenomenon. Glitch wins and he travels deep within the Colorado Rockies to get a peek. He's in awe, but he's also in danger.
As project head Dr. Zheng discusses the gateway, an armed man calling himself John Smith takes Zheng hostage and causes an explosion. When the rubble clears, Glitch is alive but trapped with Air Force Captain Scarlett Anderson on the other side of the gateway!
Far from home on an alien world, Glitch and Anderson must find Zheng before the planet's inhabitants can eat, crush, drown, or execute them. Even if they can escape in one piece, will they still have a home to come back to?
Glitch Mitchell and the Unseen Planet is a YA sci-fi adventure that features exotic alien worlds and fast-paced suspense. If you liked the zany adventures of Flash Gordon, you'll love Philip Harris' thrill-ride throughout the universe!
Buy Glitch Mitchell to follow a new hero's
adventures through space today!
The ebook will be available on Amazon on 25th August, the print version will be a bit later because they need to go through a physical proofing process. Timing for other ebook platforms is yet to be decided.
I'll be running an introductory offer BUT for the next week or so you can get the book COMPLETELY FREE OF CHARGE by signing up for my newsletter. I'll send you four of my short stories now. Glitch will follow as soon as I have the final ebooks so you'll get it a week or two before it goes on sale.
Just fill in your email address in the form below to get started.
[mc4wp_form id="6220″]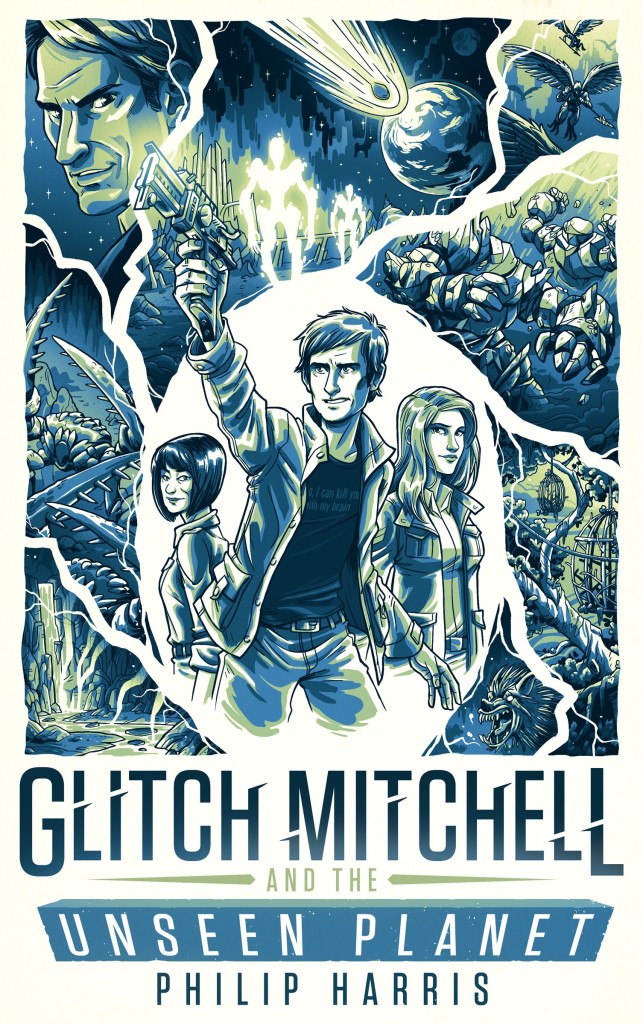 [
Glitch Gets a Release Date 
by Philip Harris first appeared on
Solitary Mindset
on 6th August 2015]