It's Canada Day here in a very hot and sunny Vancouver so I thought I'd commemorate the occasion with a Canadian artist for music Wednesdays – Feist.
1 2 3 4 is one of my favourite songs of hers and probably her most well known.
Here's a couple of versions, first the original
And this is the version she sang on Sesame Street.
The song is taken from the album The Reminder.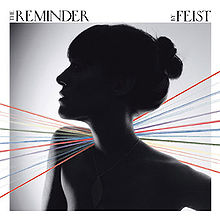 For a limited time, I'm giving everyone who signs up to my mailing list 5 free books, including a copy of my science fiction novel, Glitch Mitchell and the Unseen Planet when it's released later this year. Click here to sign up and get your free books.
[
"Monsters walking cross the floor" 
by Philip Harris first appeared on
Solitary Mindset
on 1st July 2015]