Time for another update on progress on my Apocalypse Weird novel, Siren's Call (working title).
I had hoped this post would be a celebratory "I've finished the first draft of Siren's Call" post but it wasn't to be.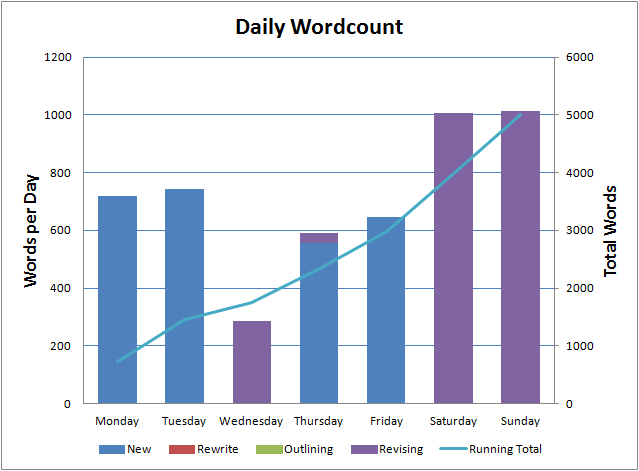 Total word count was 5,002 for the week. As you can see, I switched into revision mode for some of that.
As I'm working through a first draft I will often make notes in the text (I surround them with [ ] so that I can find them quickly). Before the first draft is complete I need to go back and either turn them into revision notes for the second draft or (more likely) fix them there and then.
There were also a couple of places where I'd strayed off the plot a little and ended up in the weeds. I recovered but I left those diversions in the text so I've spent the last couple of days going back over them, removing the broken pieces and patching up what was left. I think in future, I'll do that at the point I realise I've gone off track. It will probably be easier that way.
I've also realised there's a missing chapter. At one point, a couple of the characters have to walk across London. At the moment that just happens but it really needs an intermediate step and its an opportunity to crank up the tension. So, there will be a chapter that takes place on Waterloo Bridge.

Once that's done, I'll probably do a quick pass over my revision notes to see if there's anything I definitely want to clean up and then this first draft will be done. After that, it will sit on my hard drive for at least a week to "fester". Then I'll come back to it with fresh eyes and do two more thorough passes over it before it goes off to Ellen Campbell, the Apocalypse Weird editor.
So, I'm close. This week will see me reach the end of this first draft.
In the meantime, the team at Wonderment Media (the masterminds behind the Apocalypse Weird project) are running an IndieGoGo campaign. There's lots of cool stuff there, including signed books, limited edition hard covers, manuscript critiques and a lifetime subscription to Apocalypse Weird.
Check it out.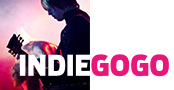 Get a FREE copy of my short story, Only Friends by subscribing to my newsletter.
[
Building the Apocalypse – So Close
by Philip Harris first appeared on
Solitary Mindset
on 11th May 2015]