It turns out going on holiday gives my productivity a huge boost. Who knew?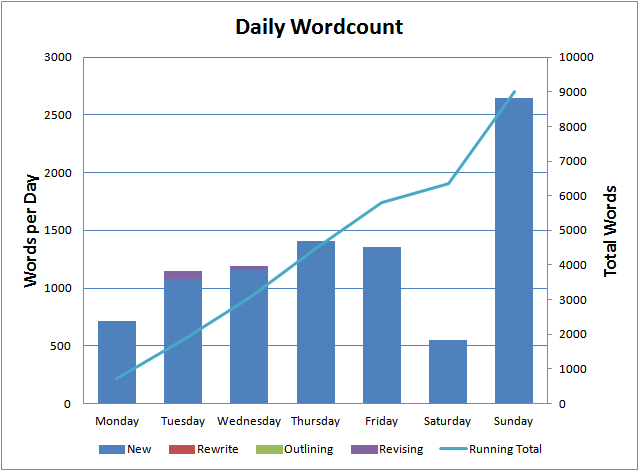 That's a total of 9,006 words. Even my worst day, Saturday, broke the 500 word mark and Sunday's post-Half-Marathon recovery session netted 2,643 words which is the second most productive single day I've ever had, at least as far as my fiction goes.
A lot of this productivity comes from my new short story – working title Leah. I did wrap up the second draft of Glitch on Wednesday which gives me just over a week to do a quick third draft before it goes off to an editor.
[
Metrics Monday-ish – 23rd Jun 2014
by Philip Harris first appeared on
Solitary Mindset
on 27th June 2014]