Last week was exceptionally good – a total of 8,358 words including 3,603 words on Sunday which is the most productive single day I've ever had.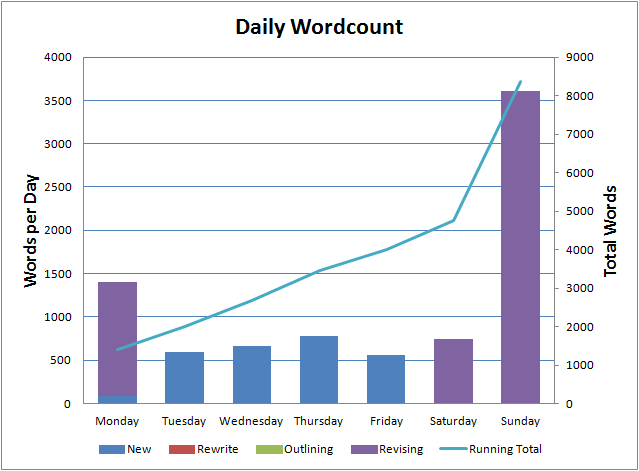 The week was spent on a mix of Glitch revisions and a new story that I haven't settled on a name for yet. It bounces between Leah's Story, Scavenger Girl and The Girl in the City.
That big push on Sunday took me to the end of the main revisions of Glitch, I just need to go through some final tweaks and then the second draft will be complete.
[
Metrics Monday – 16th June 2014
by Philip Harris first appeared on Solitary Mindset on 17th June 2014]