I clocked up 4,466 words last week – a mix of The Ghost Smuggler, some rough work on the opening to my zombie novella project and a few hundred words on an exercise for a workshop.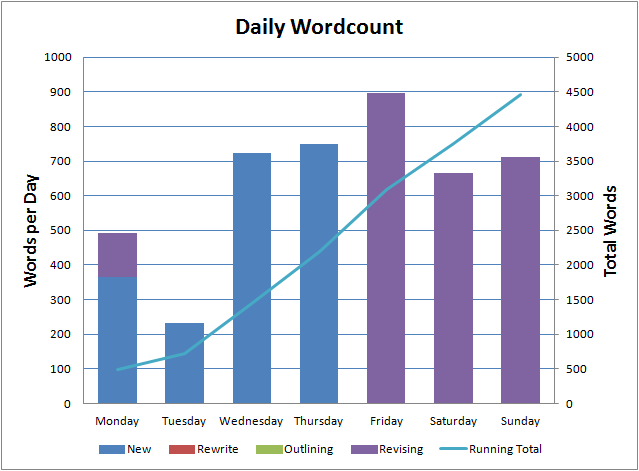 Not too bad but I came to the conclusion yesterday that I have a lot of cool projects I want to get done and if I want any of them finished any time soon I need to up my productivity. So, yesterday, I used some downtime that would normally be wasted (waiting outside the Peak Centre for Human Performance for my latest blood lactate test) to work on The Ghost Smuggler and did an extra evening session instead of reading. As a result I broke 1,000 words for the day. Now, if I could just do that every day I'd be in a much better spot. Total words so far today – 0.

Today, I realised I've sent off hardly any submissions this year and that's something I need to change too.
[
Metrics Monday – 17th March 2014
by Philip Harris first appeared on
Solitary Mindset
on 18th March 2014]