My wife and I took a day off work yesterday. We had planned to go to the Vancouver Pacific National Exhibition but the weather wasn't great and my wife has a niggling foot injury she's trying to shake so we turned it into a movie day instead.
After a very focused writing session where I knocked out a satisfying 924 words, we headed out to one of our three local Cineplex theatres.
First up was Neill Blomkamp's Elysium which was suitably action packed. We watched it on the AVX screen (basically a bigger, louder theatre with comfy seats) so it felt like we got the most out of the film. Like District 9, the social commentary wasn't particularly subtle but it didn't get in the way of the film. I would have liked to have seen more of Jodie Foster's character but otherwise we both enjoyed it.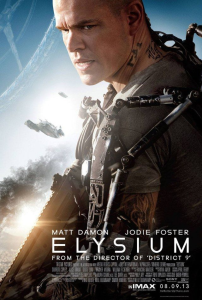 After a quick hot dog we moved on to Kick-Ass 2 which continued the campy amateur superheroes mixed with graphic violence and enthusiastic cursing theme of the first film. Definitely not for kids but I enjoyed it and Kick-Ass 2 just about edged out Elysium as film of the day. That said, I'm half hoping they don't do a third film  – it feels like the idea's run its course.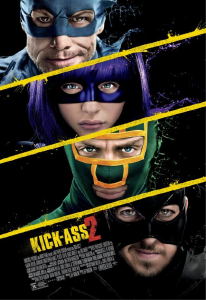 Our PVR is starting to collapse under the strain of all the movies we have on it so once we got home we decided to free up some space by watching The Darkest Hour – a middle of the road science fiction film about a group of generic US tourists trapped in Moscow when a race of electrical alien thingies attack Earth. Not a terrible film and the plot holes weren't too distracting but the climax didn't feel very…well…climactic.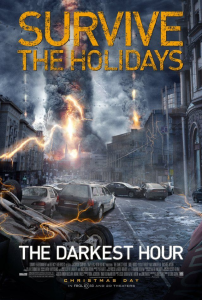 [
Kicking Elysium's Ass
by Philip Harris first appeared on
Solitary Mindset
on 29 August 2013]