My wife and I went out for our first long run in a couple of weeks yesterday – a "short" 18km route to ease us back into things. It was a fantastic day, cool with clear blue skies. We ran along the English Bay seawall, round Lost Lagoon, through Stanley Park along Pipeline to the east seawall, then right along the seawall to "Mile Zero" before cutting back to Lost Lagoon and English Bay seawall to run home. It's a route we use a lot – it's flat, there's a decent amount of variety, a few places to get water and you can double up the middle 6km to get some extra distance.
I felt good during the run but an hour or so afterwards I was feeling pretty beaten up. My calves were very tight and there was a little ball of pain half way down my back. It was at this point that Ann mentioned that it only takes 3 days for running fitness to start dropping off. And I'd missed over two weeks.
Thinking about it today, I think it had more to do with the fact that I wore my "race shoes" – a pair of Mizuno Elixir 7s. They have a lower heal than my normal long distance shoes which will have put some extra strain on my body. Ah well, no pain, no pain.
Because Saturday is our long run day, we usually spend the day taking it easy. This week that meant going to see A Good Day to Die Hard which was dumb but fun, eating a very nice dinner at The Keg and then watching another dumb but fun movie, Paul.
No writing though.
Skipping back a day (did I tell you my new time travel story is out?), most of Friday vanished into the black hole of the Internet but I did kick off the new rewrite of The Ghost Smuggler.
Originally, I'd planned to use the 30,000 words I've already got as the starting point and revise in place but my new outline is quite different, I'm changing some character names and I want to put as much thought as possible into the new version. So, I started a new document and I'm pulling across the relevant bits from the 30k rewrite and the original version. That could get confusing but I'm pretty confident my outline will make sure I keep everything together.
I got the first three chapters finished on Friday, 2168 salvaged words plus 402 new ones, and I'm very happy with the results. I've cut a few plot threads in the new version which changed the opening for the better.
Writing done, we finally got around to watching Moonrise Kingdom. I've been wanting to watch this since it was released but for some reason we just never got to it in the cinema. I wasn't disappointed, definitely my favourite film we've watched so far this year.
Now, that's enough rambling, time to chip away at that rewrite and the next chapter is a true rewrite, there's nothing worth salvaging in the original.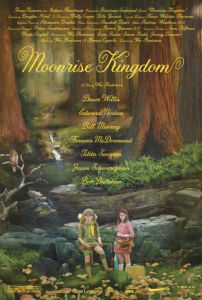 [The article 
Only Three Days?
 by Philip Harris originally appeared on 
Solitary Mindset
 on March 10th, 2013]