So, here it is…2012.
I'm a pretty goal oriented person so I don't really focus on New Year as a specific time for resolutions (apart from a standing "eat better" directive) – I tend to set myself goals throughout the year. Of course, that doesn't stop me taking a step back and thinking about what I want to achieve over the next twelve months.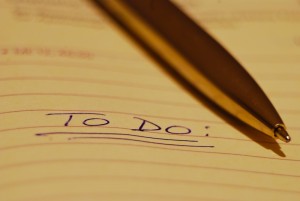 From a writing perspective, 2010 was the year when I finally focused on writing my first novel and the result was The Ghost Smuggler. Last year I neglected writing for the first six months but finished strongly with a bunch of new short stories and lots of submissions.
For 2012, it's back to long fiction. More specifically, I'm going to do a rewrite of The Ghost Smuggler and write the first draft of my second novel. I'd also like to beat last year's submission count (36) although that will depend a lot on the response times from magazines.
When I wrote The Ghost Smuggler I set myself a goal of writing at least five hundred words a day and that's exactly what I did for 197 days until the first draft was finished. This year, my wife and I have signed up for our first full Marathon – The BMO Vancouver Marathon in May. That means the next four months will include a lot of running as we train for the race. Throw in a day job and five hundred words a day becomes a pretty tall order so I'll probably set myself a less ambitious target this time round.
Either way, two novels by the end of the year is the goal and I'll be documenting my progress here – assuming the world doesn't end. I hope you'll drop by every now and then to see how things are going.
Happy New Year everyone.