My new story, Sitala, is being released in the UnCommon Minds anthology on 21st January. To celebrate, I'm interviewing some of the authors about their stories. Today, I'm talking to Tausha Johnson about 11.11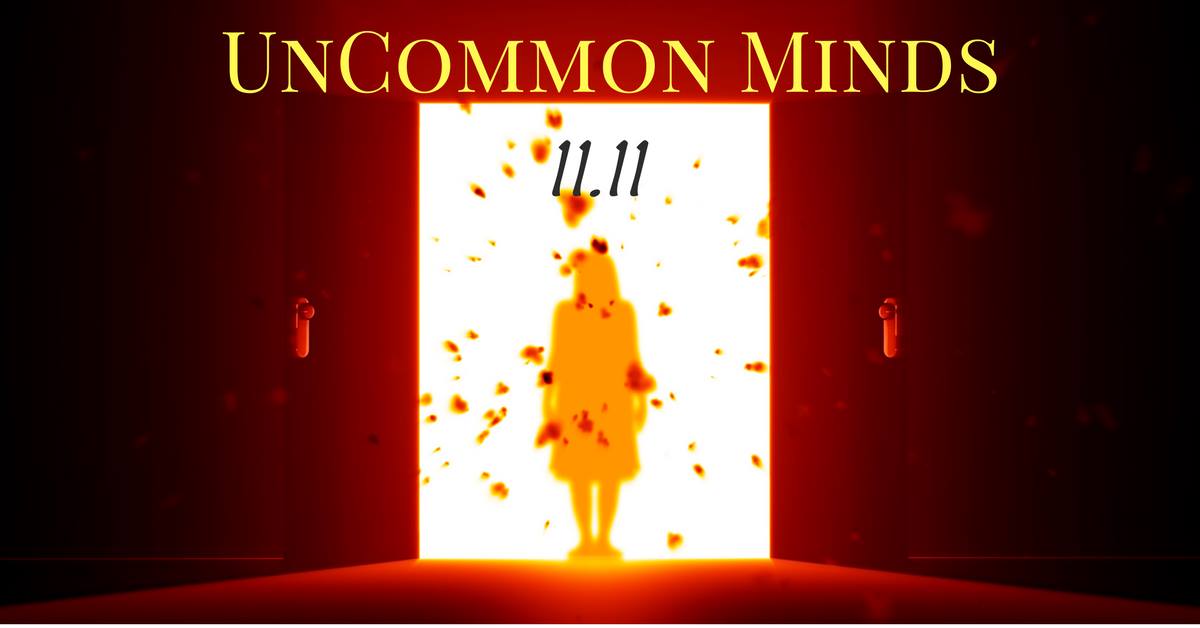 What attracted you to the UnCommon Minds project?
Last August I was in at a writers' workshop in Transylvania, and I happened to meet two amazingly gifted writers whose work appeared in UnCommon Bodies. They brought the book with them to Transylvania and shared it with me and the other writers. I was highly impressed with quality of writing and the design. I thought it was very cool. I didn't immediately make the connection when I saw the call for UnCommon Minds, but when it hit me this was part of the same series, I knew I wanted to submit and, fingers crossed, be a part of the project. I had the story 11.11 about a psychic medium, so I thought it definitely fit the theme.
What was the inspiration for the uncommon mind in your story?
A number of factors inspired the uncommon mind in my story 11.11. Believe it or not, the title came first. A few years ago I was visiting family in the US and, over a period of three months, every time I looked at a clock or watch the time was 11:11. At first I thought it was a weird coincidence, but the frequency of seeing 11:11 became increasing strange. Out of curiosity, I eventually Goggled the number to see if it had any significance. I learned that seeing the number 11.11 is not an uncommon phenomenon. According to mystics, 11.11 is the hour of psychic awareness. The time when a door opens to the other side. I liked the idea that there was an exact time, a moment, when a portal opens and our minds can connect with those who have crossed over into other dimensions, worlds, etc. I thought it would be fun to play with the concept and create a character that has the ability to open the door.
What uncommon mind would you like to meet and why?
When I was a child and invited friends to sleep over, I always insisted we tell each other scary stories. I was quite demanding about this, and my best friends were usually those who told the strangest stories. If I could go back in time and meet one uncommon mind, I'd invite Stephen King to a slumber party.
Are there any authors that influenced your story or your writing in general?
I'm more influenced by individual works of fiction than by a particular author. There are hundreds of unknown or marginalized writers whose fiction have left me breathless and have made my hair stand on end. I love dark, weird and uncanny stories, so if a story is written well and it has dark or strange elements, it tends to stay with me. If I had to name a few well-known authors, Brian Evenson, Joyce Carol Oats, and Flannery O'Connor would appear at the top of my list at the moment.
I met Evenson last summer, and he got me to take my writing to a whole new level. Beyond reminding me to be selective about the word choice and the sound and rhythm of sentences, Evenson's stories and his teaching have really taught me to delve into my own uncommon mind. Since meeting him, I've been paying far more attention to my dreams and tapping into the subconscious levels of the story. I'm also a dark poet, so poetry deeply influences my writing when it comes to capturing images in unusual ways and keeping only what is absolutely necessary. Recently, I've been reading a lot of poems by Jennifer Givhan and Zachary Schomburg.
What do you think the title of the next UnCommon anthology should be?
I'm sure Jessica West and P.K. Tyler will come up with a mind-blowing title. But here's some ideas:
Uncommon Phenomena
UnCommon Worlds
UnCommon Lives
Once readers have read your story, which of your books/stories should they read next?
In terms of publications, I'm more known as a dark poet. Many of my poems are narrative poems dealing with ghostly or weird subject matter, so if you liked 11.11, you'll probably enjoy my poetry. Mostly, I want my poems to get under the skin and leave a strange and unsettling feeling in the reader. I want the reader to be left wondering, Am I the monster, the ghost, the beast, the animal? What exists in this world among things we can't see or explain? In 2017, I have poems forthcoming in Undead: A Poetry Anthology of Ghouls, Ghosts, and More by Apex Publications, and online at The Horror Zine.
Where can readers find you online?
Twitter: https://twitter.com/TaushaJohnson1
Facebook: https://www.facebook.com/tausha.johnson.94
Websites:
http://www.workshopwriters.com/
http://www.writersandpublishers.org/
https://killyourdarlingswriter.com/
Tausha Johnson received her MFA at St. Andrews (Scotland) and a BA in Literature from UC Berkeley. Her prose and poetry have appeared or are forthcoming in various online and print publications, including The Horror Zine, Undead: A Poetry Anthology of Ghouls, Ghosts, and More by Apex Publications, Folk Horror Revival: Corpse Roads, HWA Poetry Showcase 2 & 3, Danse Macabre, Haikuniverse, and Best of Vine Leaves Literary Journal, among others. She currently lives in the countryside of Spain, but sometimes surfaces as the program director for The Horror Writers Workshop in Transylvania.
A big thank you to Tausha for taking the time to answer my questions. CLICK HERE to order your copy of UnCommon Minds from Amazon today.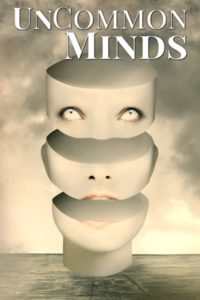 Enter into the hidden world of the mind, where the laws of nature don't apply and nothing is as it seems.
Straight from the minds of 20 UnCommon Authors come tales of tragedy, triumph, and bittersweet gratitude. You'll find augmented realities and mental persuasion that force you to question everything. Stories of military suspense, psychological horror, dream walkers, and psychic mediums await their turn to crawl into your head.
Sign up for my newsletter and get four free ebooks. CLICK HERE to get started.
[UnCommon Minds Q&A: Tausha Johnson by Philip Harris first appeared on Solitary Mindset on 18th January 2017]