My new story, Sitala, is being released in the UnCommon Minds anthology on 21st January. To celebrate, I'm interviewing some of the authors about their stories. Today, I'm talking to Ashleigh Gauch about In Loving Memory.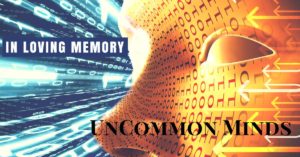 What attracted you to the UnCommon Minds project?
I loved UnCommon Bodies and Origins! Although In Loving Memory was already underway when I found out about the project, reading the open call gave me the courage to turn it into an empathy story rather than sticking to the typical "machines and technology will kill us all" stereotype that dominates the genre right now.
What was the inspiration for the uncommon mind in your story?
I'd been playing around with the idea of an AI built entirely on human memories and emotions for some time, but Kyrkos herself was actually based on a series of interviews I did with autistic friends. When I learned how they coped with difficulties regarding reading other people and understanding tone, I used the information to help showcase how Kyrkos learned the things Lana didn't directly teach her. I passed my story over to them before submitting it, and even though the character wasn't an autistic human, they loved the representation and even gave me tips where I got it wrong.
I also wanted an excuse to flout the "technology is bad" attitude that seems to be overtaking sci-fi as of late. Where are the Star Trek stories of hope? Other than Arrival, I can't think of any recent ones with any real traction, and it makes me sad.
What uncommon mind would you like to meet and why?
He's dead now, but Stephen Jay Gould. He isn't well known outside of paleontological circles, but his work on punctuated equilibrium and efforts to bring science to the masses rivals Carl Sagan in my opinion. He introduced me to the Cambrian era and swept me off to college, where my initial major would've had me working on arthropods my entire life were it not for the lack of jobs in the field. It's a passion I carry to this day, and it would be amazing to meet the mind behind the work.
Are there any authors that influenced your story or your writing in general?
Piers Anthony, Stephen King, Garth Nix (if you don't know him check his work out, it's YA but it's AMAZING), Robert Jordan, Brian Greene, Larry Brooks, Anne McCaffrey, Orson Scott Card, and Rudolfo Anaya.
Any plans to revisit the world of your story?
I have a piece in the works that serves as a sort of unofficial sequel, where Kyrkos Technologies Inc is involved in a scandal…but you'll have to read In Loving Memory to find out why that might happen. 🙂
Once readers have read your story, which of your books/stories should they read next?
In Her Design is a short piece in issue 622 of Bewildering Stories. It's a psychological thriller. Readers can check it out for free on their website, because the magazine is not for profit! Plus they can check out some of the other amazing stories there.
Dingbo and the White Ghost is a sci-fi recreation of Dingbo the Ghost Seller, an ancient Chinese ghost story. It's in the Starward Tales anthology from Manawaker Studios. The other stories in the collection are amazing, and CB Droege, a fellow contributor, was the editor! It's even free on Kindle Unlimited.
Where can readers find you online?
Twitter: Aliakai
Facebook: https://www.facebook.com/AshleighGauch/
A big thank you Ashleigh for taking the time to answer my questions. You can order your copy of UnCommon Minds from Amazon right now  – just CLICK HERE.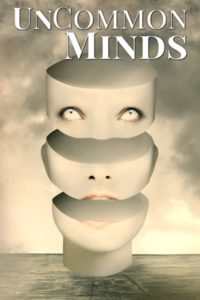 Enter into the hidden world of the mind, where the laws of nature don't apply and nothing is as it seems.
Straight from the minds of 20 UnCommon Authors come tales of tragedy, triumph, and bittersweet gratitude. You'll find augmented realities and mental persuasion that force you to question everything. Stories of military suspense, psychological horror, dream walkers, and psychic mediums await their turn to crawl into your head.
Sign up for my newsletter and get four free ebooks. CLICK HERE to get started.
[UnCommon Minds Q&A: Ashleigh Gauch by Philip Harris first appeared on Solitary Mindset on 15th January 2017]