Another month down, another thirty days added to my writing streak.
September was a very focused month with me spending all of my writing time working on the last book in the Leah King trilogy – The Girl in the Machine. Total word count for the month was 24,382 words which should, in theory, have been more than enough to wrap the book up. But of course, it didn't turn out that way. This last book will easily be the longest of the three. At the moment it looks like it's going to come in around 70,000 – 80,000 words which is somewhere around the 300 page mark. So much for breaking up the work on my zombie novels with a couple of quick novellas. Ah well, 24k words is a good month, it's a good story and hopefully it should be done by the end of October.
Outside of the day job and working on The Girl in the Machine, most of my time was spent preparing for the launch of The Girl in the Wilderness on Tuesday.* This time around I created my own ebook using a tool called Vellum. It's a very quick way to create gorgeous looking books, and I'm very happy with the results. So, I also converted all my other books over to Vellum and updated the back matter with details of the rest of the Leah King Trilogy. After a lot of back and forth checking links and tweaking the layout the new books look excellent, and I'm a 100% Vellum convert now.
I did manage to squeeze in some reading. The highlights for me were Chuck Wendig's Invasive (killer ants!!!!)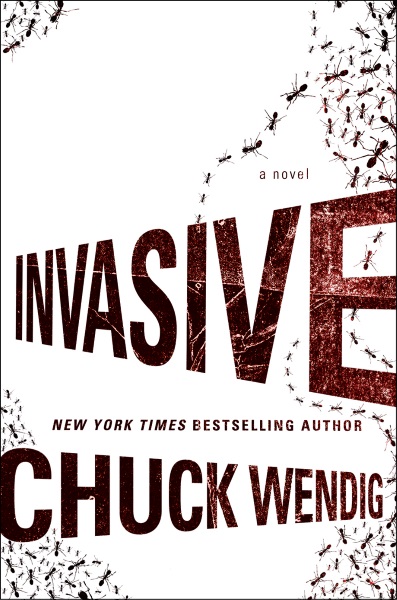 And Cate Gardner's Shadow Moths.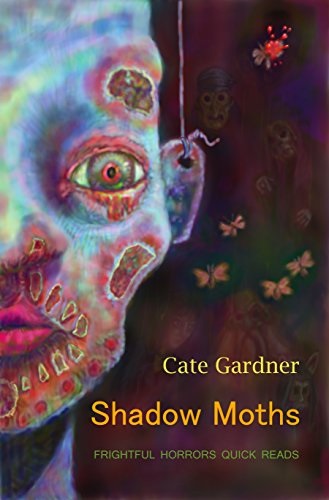 I'm a huge fan of Gardner's writing, and as I said in my Amazon review these well crafted stories are packed with fantastic imagery – sometimes spooky, sometimes poignant, but always memorable.
I also finished listening to Stephen King's Dark Tower series this month as well, but that will get a post of its own.
My wife and I finally sat down and watched the first couple of episodes of season one of Ash vs the Evil Dead – the TV show based on the Evil Dead movies. So far, it's a fun diversion that plays to fans of the later movies. It's getting (got?) a second season but I'm not sure whether we'll need to watch more than ten episodes. Time will tell, I guess.
One last thing on the writing/indie publishing front – I'm trying out a new free book download service called instaFreebie. Basically, it's a quick and easy way to get hold of free books. I've made my science fiction short story, Curfew, available and so far the response has been very positive. So much so that I've started working on an instaFreedbie exclusive title that I'll be launching at some point. You can get Curfew by clicking here and you'll also be added to my newsletter and get a new free story every month.
See you on October 4th for the launch of The Girl in the Wilderness.*
Sign up for my newsletter and get a year of stories, completely free. CLICK HERE to get started.
[September Writing Update by Philip Harris first appeared on Solitary Mindset on 2nd October 2016]
* Don't tell anyone but it's actually available right now – 99c for a limited time.