So, yeah… I was planning on doing a monthly update on writing type stuff but it seems February has kind of gotten away from me. Of course, the obsessive compulsive part of my psyche won't let me get away with not posting a January round up so if everyone could just pretend this is being posted at the beginning of February rather than the middle, I'd appreciate it. Thanks.
January was pretty well dominated by my day job. We're just finishing up a new game and we've reached the part of the project where we try to squish all the bugs. This is the point in development where all the dumb mistakes you made a year ago come back to bite you in the life-work balance. So, my days have been filled with seemingly endless bug reports and requests for "one last change". We're nearly done, at least with that bit, so with luck things will ease up for the next couple of months.
Despite that, I managed to maintain my writing streak and hit 946 days at the end of January. I'm in full on editing mode at the moment but still managed to reach 17,971 words for the month which puts me ahead of last year's January total of 15,720. All of those words were on my new zombie novel and the goal is to get the first draft of that wrapped up in February so that I can start something new. (Spoiler – I'll hit that goal this weekend).
I also launched my A Year of Stories initiative. Every month this year, I'm going to send everyone on my mailing list a new story. Some will be new, some will be "reprints" of stories that aren't available any more.
The first story, In the Shadow of Memories, is a brand new story and the reaction was very positive. I got a lot of good, useful, feedback from the people on the list so I'm already happy with how the Year of Stories is progressing. It's not too late to join in. All you have to do to sign up is CLICK HERE and enter your email address in the box. You'll get Shadow a few days after you sign up and the rest of the stories throughout the year.
The day job cut into my reading time as well, but I did finish a few short stories including Daniel Arthur Smith's Tower, a  very nice and creepy, Lovecraftian-esque tale that's well worth a read.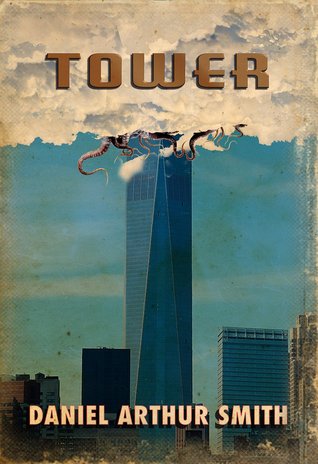 I even managed to get a reasonable amount of running in. I'm hoping to run the Vancouver Marathon in May but I'm fighting a recurring injury and it remains to be seen whether I'll manage it. Training went pretty well during January though and I'm slowly starting to ramp up the training.
And of course, I'm still trying to get used to the fact that we lost both David Bowie and Alan Rickman. The world is a poorer place with them gone.
[
The Unbearable Lateness of Being
 by Philip Harris first appeared on Solitary Mindset on 13th February 2016]